Fiber Optic Patch Cords & Pagtails
---
Otscable is a leading fiber optic patch cord and pigtails manufacturer in China. We offer high quality patch cord and pigtails. You can easy find the cord in following products. Feel free to request a quote or leave us a message, out experts will be back to you within 8 hours.
Fiber Optic Patch Cords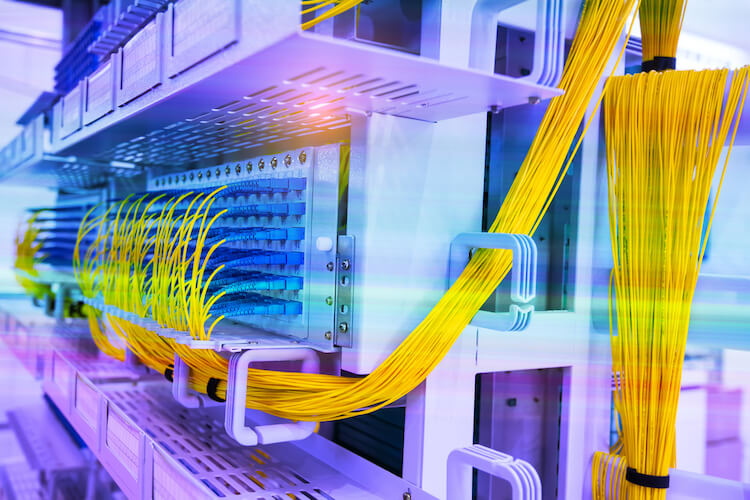 Fiber patch cord has aided tons of people and industries in achieving greater bandwidths at high data speeds. They are built for data centers and other indoor applications to withstand factors such as rigorous cable disengagements and entanglement. 
OTSCABLE delicately designs and manufactures fiber patch cables with enhanced bend capabilities and dual armoring for protection. We provide affordable and high quality fiber optic patch cords that are UL Listed, ETL Verified and RoHS Compliant. 
At OTSCABLE, we offer pre-terminated fiber optic cable assemblies that do not require manual splicing and termination of the raw fiber. So instead of buying fiber cables without connectors and the tools needed to cut the cable and terminate it, companies can order our fiber optic patch cords to purchase the exact cable length and fiber count they need.
We have options for you to choose from for our line of Fiber Optic Patch Cord cables available in a variety of applications. These patch cables can be fitted with either FC, SC, ST or LC fiber connector.
What is a Fiber Optic Patch Cord?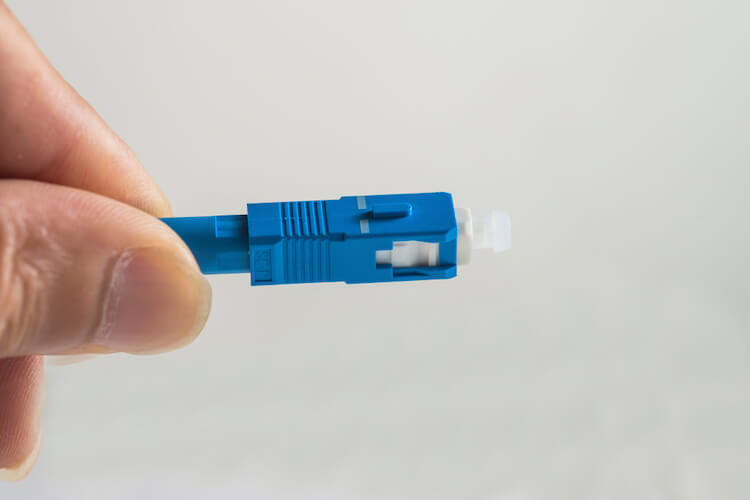 A Fiber Optic Patch Cord, or fiber optic patch cable or optical jumper, is an optic fiber cable terminated with fiber optic connectors at both ends. It's a short cable that allows quick and connection and termination with any device, such as CATV, optical switch or in many telecommunication equipment. 
Fiber optic patch cord has a thick stature that allows interconnect cabling between an optical transmitter, receiver and terminal box.
Where is a Fiber Optic Patch Cord used?
Fiber optic patch cords are used in linking an optical device to the control box or to another optical device, where you can easily have direct access to the optical network unit. 
Basic Construction of a Fiber Optic Patch Cord
A fiber optic patch cord is constructed with a core, cladding, coating, strengthening fibers and cable jacket. The purity and transparency of the optic fiber inside the fiber optic tube permits the transmission of the optical signal over long distances with negligible signal loss. The strengthening protective yarn is made of Aramid. The outer cable sheath acts as a protection of the optical fibers against impact, physical damage and outside forces.
Fiber Optic Patch Cord Manufacturing Process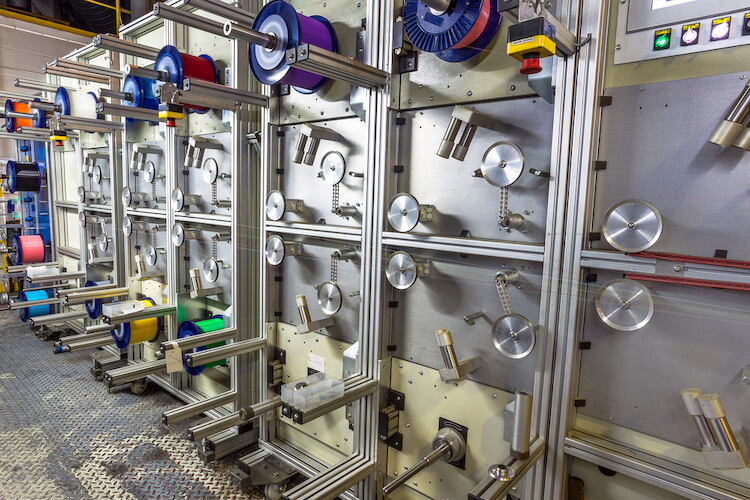 The first phase of fiber optic patch cord manufacturing process is by making the fiber optic cable. After which, patch cords are terminated at both ends.
Phase 1. Making the Fiber Optic Cable
Optic fibers are pure optical glass that does not contain impurities. These are the fundamental material in making the core and cladding. 
The steps in making fiber optic cable can be summarized as follows:
Manufacturing a preform glass cylinder
Drawing process of the fibers
Coating Process
#1 Preform glass cylinder
We make glass by Modified Chemical Vapor Deposition, or MCVD. In this process, an exact amount of Germanium Chloride (GeCl4), Silicon Chloride (SiCl4), and many other chemicals is bubbled with oxygen. The mixture will dictate the physical and chemical properties of the glass to be formed. 
The mixture is then placed inside a quartz tube or synthetic silica which are cleaned in hydrofluoric acid. This glass tube is spun in a lathe while being heated with a torch outside the tube. 
The heat will result in chemical reactions, forming Silicon dioxide and germanium dioxide. Both of them will be deposited and fused inside the glass tube. This is the preform glass cylinder which will be drawn into fibers. 
#2 Drawing Process of the Fibers
A drawing tower is used to produce the fibers. The preform is loaded vertically in the tower, while the preform tip is exposed by a furnace. The heat, which ranges from 1,900 to 2,200 degrees Celsius, melts the preform until it falls down through gravity. As it drops slowly, it cools down and forms the thread-like fiber. 
#3 Coating Process
After the fibers are made, they pass through several coating cups and an ultraviolet light curing ovens. This process coats the fiber with multi-layers of plastics that function to preserve strength, absorb shock and provide additional fiber protection. 
Thus, Phase 1 process of manufacturing a Fiber Optic Cable is concluded. Let's proceed with Phase 2.
Phase 2. Pre-terminated Fiber Cable Assemblies (FC, SC, ST, LC, MT-RJ, pigtail or armored)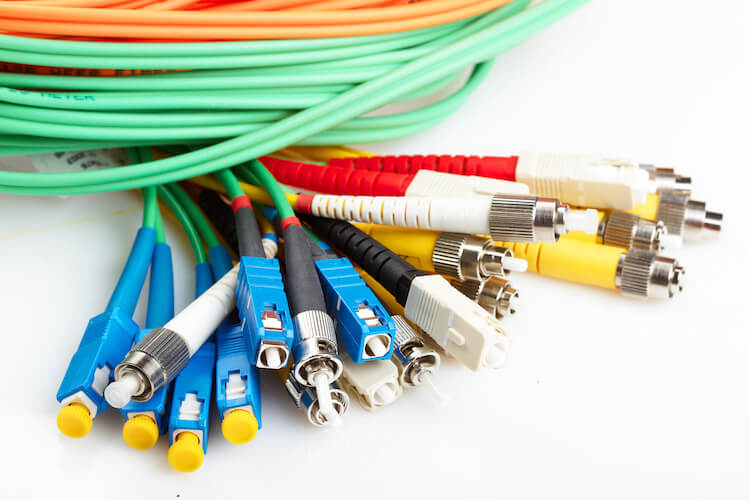 At this stage, we terminate the ends of the length of the fiber cable. Termination can be in two ways: with connectors that can create a joint with another fiber optic patch cord or with splices that can stand as a permanent joint between two fiber optic cables.
Different Types of Fiber Optic Patch Cord Terminations
ST, being a popular choice for multimode network, is spring-loaded and has a bayonet mount and a long cylindrical ferrule to hold the fiber. 




In termination, ST connectors are made sure that they are seated properly as it is spring-loaded.

FC is a popular singlemode connector that is screwed on the fiber cable.




During termination, FC connectors are made sure that proper alignment is maintained between the cable and connector before it's tightened. 

An SC connector is snap-in plug used in singlemode networks. 
LC has a 1.25 mm ferrule and is smaller than the ST connector; for singlemode network.




It is terminated with an adhesive.

MT-RJ is a duplex connector that is used in multimode systems. 




Pins are used for alignment. This has both male and female connector.

MU Connector is a modern fiber optic connector with reduced footprint used in applications requiring space-saving connectors. 

E2000 is a modern fiber optic connector with a spring loaded shutter. This feature stands as a protection against dirt and scratch. The E2000 connector is simply latched to a device with push-pull locking mechanism. 

The D4 connector is for singlemode fiber optic systems that has a threaded nickel-plated brass body and 2.0mm precision zirconia ferrule.
Quality Control
OTSCABLE not only assures the best quality Fiber Optic Cables are delivered into the market, but also upholds an environmental responsibility of disposing raw materials, in-process products and end-products which can potentially harm the environment. 
OTSCABLE follows a round of quality checks throughout the production process from raw material acceptance to production and to end-products processing prior to shipping.
Raw-Material Quality Control (RMQC)
High-quality raw material is paramount in delivering standard-wise end-products. Upon delivery of the raw materials, they go through inspection that determines whether they pass or fail. Failure to meet specific standards will automatically reject the raw materials.
Production Quality Control (PQC)
Mass producing fiber optic cables from the raw materials stored in the warehouse is carried out in the production area. 
OTSCABLE also carries out a series of quality checks in the production area whether daily, weekly, monthly or yearly. This is to check if certain measures should be done in their machines or manufacturing process should be improved or fixed to meet safety standards for both the process and their employees.
In-Process Quality Control (IPQC) and Unfinished Product Quality Control (uPQC)
These are checks that are carried out during mass production is completed. In-process materials would be strictly tested for identity, quality, strength and purity as appropriate and approved or rejected by the quality control unit during the production process.
Quality Control Before Packing and Final Quality Control
Before the spooled fiber optic cables are packed or boxed, the QC unit checks the products for the following:
Tensile strength of the fiber
Attenuation
Bandwidth 
Numerical aperture
Cut-off wavelength
Mode field diameter
Chromatic dispersion
The following physical checks are also performed for both multimode and single-mode fibers:
Cladding circularity/eccentricity
Cladding diameter
Coating outer diameter
Coating outer non-circularity
Coating concentricity error
Core-clad concentricity error
Core non-circularity
Core diameter
Certifications
CE Approved
Products with a CE marking indicates conformity with safety, health and environmental protection standards for products sold within the European Economic Area (EEA), however, this is also recognizable worldwide.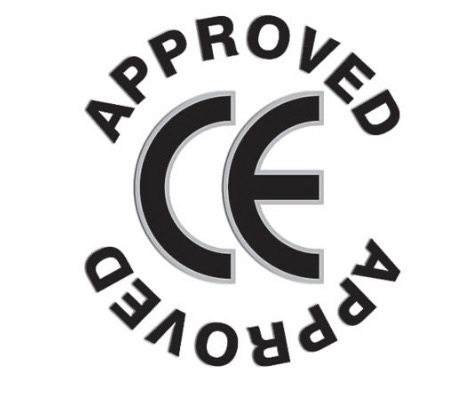 RoHs 
RoHS stands for Restriction of Hazardous Substances. A RoHS listed product means the product has passed qualifications preventing the use of banned hazardous materials electrical and electronic products. These materials are hazardous to the environment and cause pollution to landfills. Moreover, they are dangerous when exposed during manufacturing and recycling.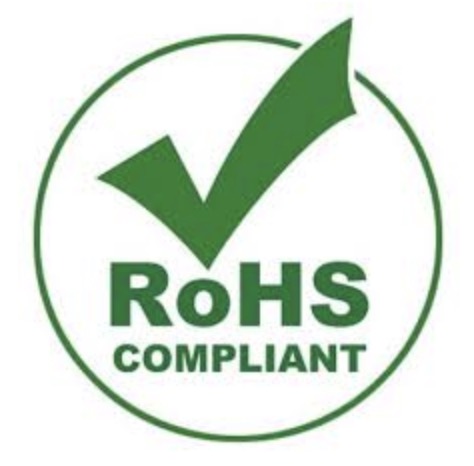 UL
Underwriters Laboratories (UL) is a Nationally Recognized Testing Laboratory (NRTL) recognized by the Occupational Safety and Health Administration (OSHA). As an NRTL, UL devises, publishes, updates, and maintains minimal standards that certain types of products: magnetic components, electronics, plastics, potable water and others.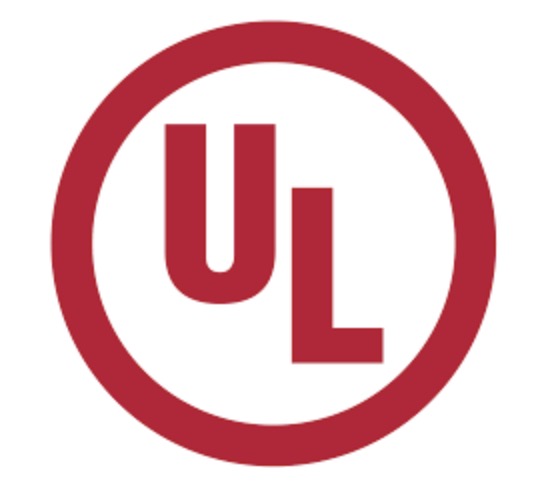 Features
Adopts high precision machining and accurate concentricity.
Good geometrical features that ensures correct or close tolerances of apex offset and curvature radius and fiber height.
Compact and robust crimping that offers reliable tensile strength in cable assemblies.
Application of Fiber Optic Patch Cords
Telecommunications and Fiber Optic Communications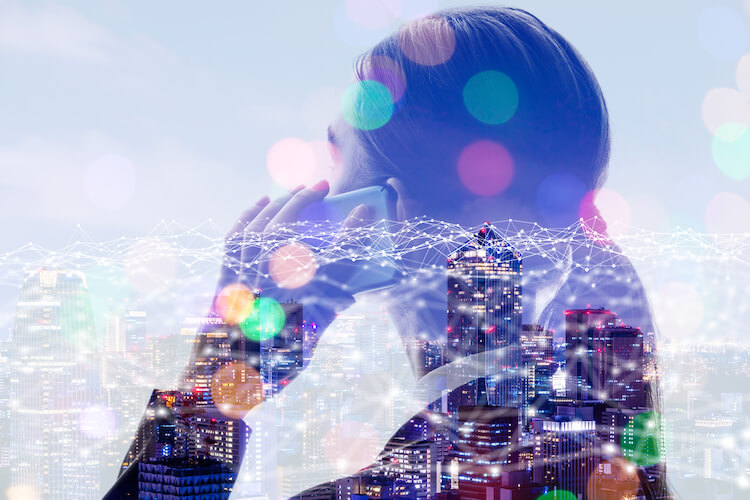 Fiber optic patch cords are greatly used in the telecommunications industry in connecting devices for receiving and transmitting applications. 
Networking Applications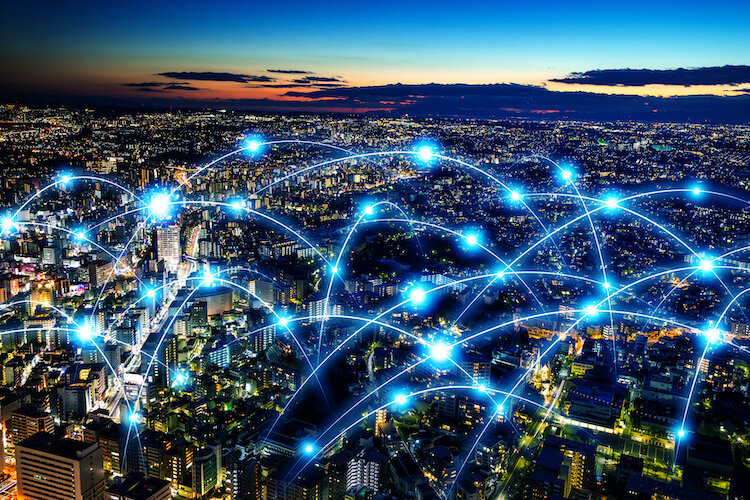 Fiber optic patch cords are also seen in server connections. They aid in transmitting accurate data transmission, speedy transfers and high bandwidth capabilities over long distances.
Industrial/Commercial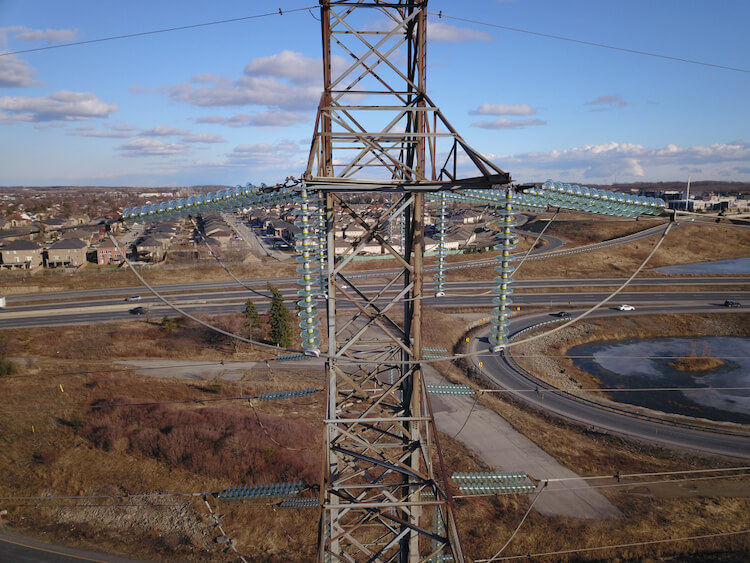 Fiber optic patch cords can be found in many industrial applications. CATV Cable companies use fiber optic patch cords for HDTV, CATV, video-on-demand, the internet and many other applications.
Defense/Government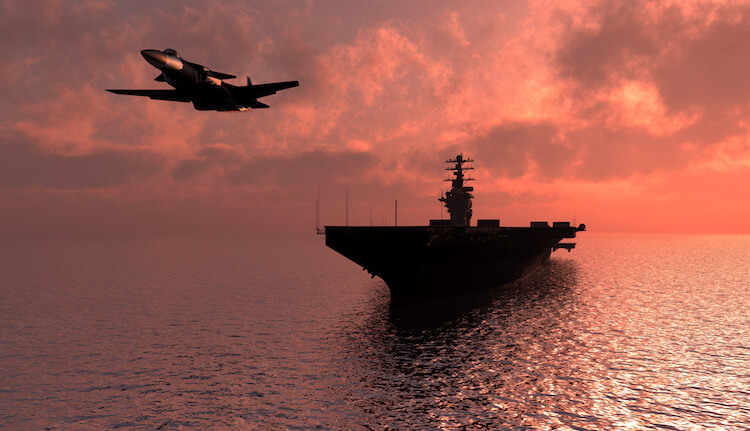 High quality fiber optic patch cords are used connecting hydrophones for SONAR or other seismic uses. Underwater wiring connections in submarines, aircraft, and other vehicles also use fiber optic patch cords.
Frequently Asked Questions
What is the bend radius limit for the cable, especially the area closest to the connector? 
For multimode cables, the minimum bend radius of the cable is 7.5mm. For singlemode, the bend radius is 10mm. The boot can bend up to 90°.
Products Order FAQS
How is your terms of payment?
Our terms of payment is usually via telegraphic transfer (T/T), but you can suggest other options that we may consider such as Letter of credit (L/C). We usually let the customer pay 30% in advance and 70% balance before shipping.
What's your delivery time?
Our delivery time is usually after 30 days, but special considerations for short orders may be accommodated for a shorter time. At OTSCABLE, we value intimate communications with our clients so that both parties are satisfied at the end of the day.
How about your price and MOQ?
About the price, it is best that you contact us, but at this early stage of wanting to know about our price range, we can assure you the best quality with the most competitive price you could ever find. 
We have also special considerations for small orders so you won't have to worry about MOQ.
Can I get the schedule of my order?
Sure, when we begin your order, we could tell you everything.
When will I receive my customs clearance documents?
After we confirm that we have received your remittance, we will immediately arrange a DHL shipping to your requested address.
Products Sample FAQS
How can i get a free sample?
The purpose of the business is Win-Win, we are glad to receive your email about enquiry, free sample, etc.
Which information do i must provide?
Name, Email, Company, Country, City, Address.
Which express company do you have?
DHL, UPS, EMS, TNT, FEDEX or you can suggest.
How long does it take to my address?
One week is the usual duration before you can receive your free sample.
Why Choose Fiber Optic Patch Cords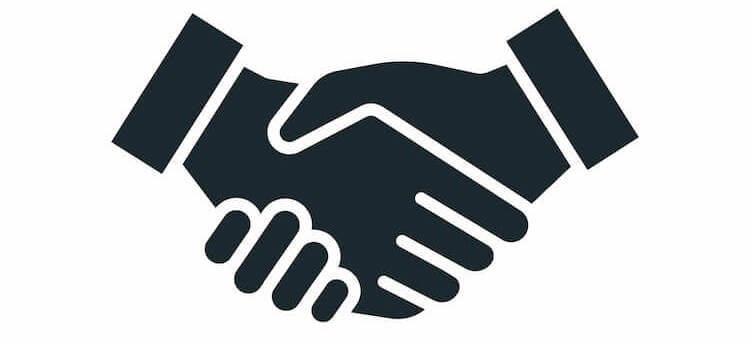 Fiber Optic Patch Cords are pre-terminated fiber optic cables that can ease up your company's installation process. These pre-terminated cables have been manufactured and have passed quality control standards that ensures consistent and high quality performance. Our Fiber optic patch cords and pigtails have consistent and accurate geometrical features that results in better attenuation in the system and lower insertion loss.
OTSCABLE can do customization of fiber patch cords with specific features. We subject all our fiber patch cord to full system test in strict environment to ensure its performance and reliability. We have actively and reliably supplied different countries around the globe. Our responsive and expert team members can collaborate with you from your design stage to feature selection, fiber optic cable manufacture, up to product delivery. 
Industries Solutions
---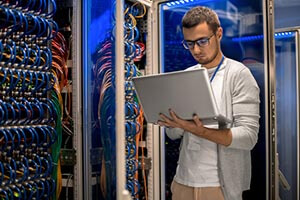 ---
Data Center Cabling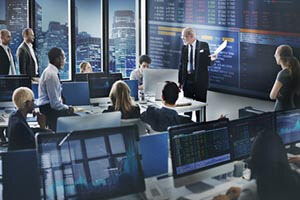 ---
Enterprise Networks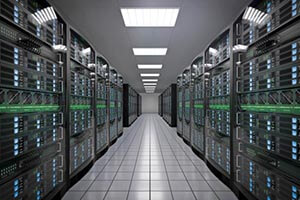 ---
Optical Cable OEM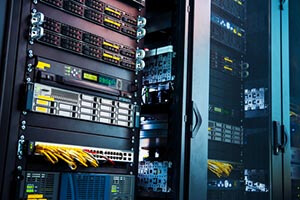 ---
Optical Transport
---
Send Us a Message
Welcome to contact us by fill the right contact form or write to us directly by the contact info below:
---
+86 (0) 755-23769401
---

---
Send us a message if you have any questions or request a quote. Our experts will give you a reply within 12 hours and help you select the right product you want.
---