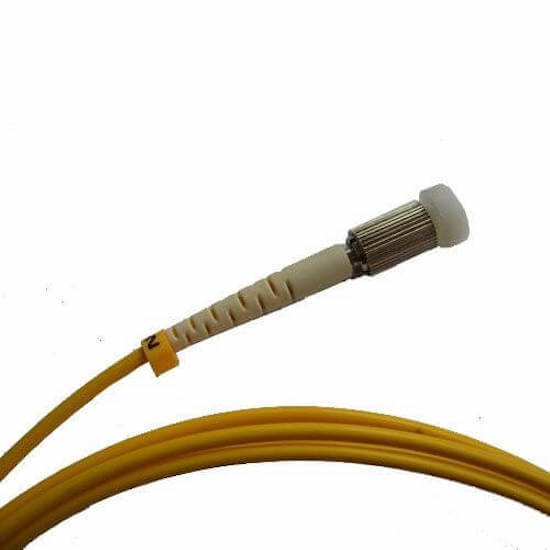 ---
D4-D4 patch cord
---
Details
:
D4-D4 fiber patch cord
A patch cord is a fiber optic cable used to attach one device to another for signal routing.
Features
:
Low insertion loss, high return loss
High dense connection, easy for operation
High credibility and stability
Good in repeatability and exchangeability
Application
:
Testing equipment
FTTX+LAN
Optical fiber CATV
Optical communication system
Telecommunication
---
D4-D4 Patch Cord
D4-D4 patch cord is commonly used in Telco network devices and some old network machines. D4 connector has a smaller ferrule than that of SC or FC.We manufacture D4/D4 terminations with low insertion loss and with secure connector engagement.
High Quality and Durable Threaded Nickel-Plated Brass Connector Body, Zirconia Ferrules
The D4 connector is specifically designed with a threaded cylindrical connector body and 2mm zirconia ferrules keyed and spring-loaded. Our D4 patch cords are tested and simulated under the IEC standard to ensure that the required bandwidth and network speed is met.
Singlemode D4-D4 Patch Cord for Riser or Plenum Rated Applications
OTSCABLE supplies D4-D4 single mode fiber optic cable assemblies. We deliver flame retardant, LSZH sheathed D4-D4 patch cords. You can choose if it's for riser application or plenum connections or if you want it to be completely customized, you can contact us to know more about our OEM/ODM service for D4-D4 patch cords.
---
Send Us a Message
Welcome to contact us by fill the right contact form or write to us directly by the contact info below:
---
+86 (0) 755-23769401
---

---
Send us a message if you have any questions or request a quote. Our experts will give you a reply within 12 hours and help you select the right product you want.
---