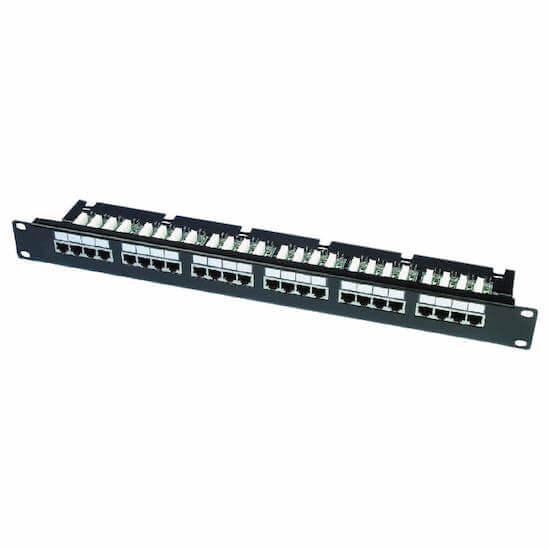 ---
FTP Patch Panel
---
FTP Patch Panel used for network communication in telecommunication field, together with Cat6/Cat5e keystone jack (module), Face Plate, Patch Cord, Cable Management, Cat5e/Cat6 Cables, etc.
Shielded type
Height:1U
High reliability and superior performance
Meet T568A/B standards.
With cover,for shielding function
---
---
Each port is 100% tested to ensure NEXT and return loss performance
individually serialized to support traceability;
Utilizes 110 punchdown termination on back panel and includes retention cap for each port;
Each port contains a universal label that is color coded for T568A and T568B wiring schemes;
Terminates 4 pair, 22 – 26 AWG, 100 ohm, solid or stranded twisted pair cable;
Used to standard EIA 19″ rack
---
Send Us a Message
Welcome to contact us by fill the right contact form or write to us directly by the contact info below:
---
+86 (0) 755-23769401
---

---
Send us a message if you have any questions or request a quote. Our experts will give you a reply within 12 hours and help you select the right product you want.
---