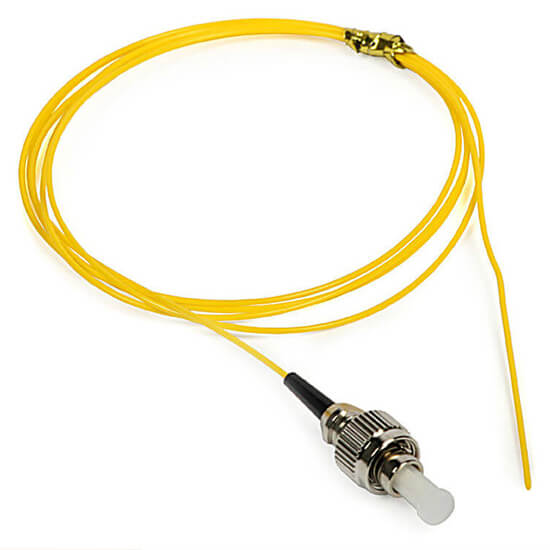 ---
Bundle multi fiber pigtail
---
Details
:
Fiber pigtail is a short optical fiber permanently attached to a source, detector, or other fiber optic device at one end and an optical connector at the other.
Features
:
4, 6, 8, 12, 24, 48 fibers optional
With heat shrinkable tube
Applicable connector: FC, SC, ST, LC.
Cable material: PVC, OM1, OM2 or OM3 optional
Single mode or multi mode
Cable size: Φ 0.9mm, Φ2.0mm, Φ3.0mm
Application
:
Test equipment
Optical CATV & LAN
Telecommunication networks
Optical communication networks
---
---
Parameter
Unit
Bundle multi-fiber connector
SM
PC
UPC
APC
Insertion loss (typical)
dB
≤0.3
≤0.2
≤0.3
Return loss
dB
≥45
≥50
≥60
Operating wavelength
nm
1310, 1510
Exchangeability
dB
≤0.2
Vibration
dB
≤0.2
Operating temperature
℃
-40~75
Storage temperature
℃
-45~85
Cord diameter
mm
φ3.0,φ2.0,φ0.9
Fiber count
F
4, 6, 8, 12, 24, … fibers
Applicable connector
FC, SC, ST, MU, LC
Bundle Multi-Fiber Pigtail
Bundle Multi-Fiber Pigtail Cord gives a space-efficient and economic solution to minimize network cabling footprint We manufacture Bundle Multi-Fiber Pigtail cable assembly with a heat-shrink tubing that gives strain relief to the cord and eliminate fiber bending. 
It also has a maximized fiber density in relation to its cable diameter. With just one bundle comes 48 fiber connections which will greatly cut back the amount of space taken up by the network of fiber cables. Intensive labor in installations is also greatly reduced as the fiber optic pigtails are already bundled.
With its special configuration of connecting multiple fibers with different connectors (FC, SC, ST LC) to a single source or fiber optic device, the Bundle Multi-Fiber Pigtail can be your optimum fiber network solution in increased bandwidth requirements in campuses and data center backbone installations where high fiber counts are sought for.
Name Variations:
Distribution fiber optic Cable 
Bunch break out pigtail
Fiber optic break out cable
Break Out Kit Assembly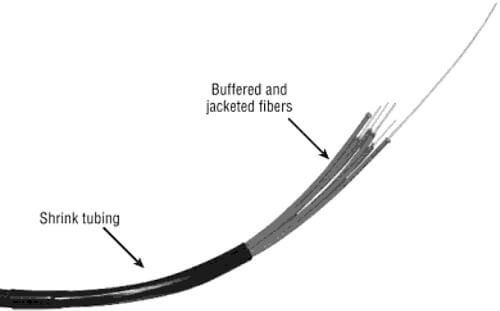 High Quality Delivering High Speed Bandwidth
Bundle Multi-Fiber Pigtails are found in patch panels or communication cabinets connected all the way to the devices in offices and computer networks. These cables deliver the same bandwidth requirement with its individual connector in each fiber. 
Bundle multi-fiber patch cords are used at locations between buildings that delivers high-density connectivity for network backbones, telecommunication routing and riser and plenum applications.
Enables Simple Termination that Saves Your Time and Cash
Our Bundle Multi-Fiber Pigtail can save you a lot of labor-intensive work during field installations as it is easier to splice the bundled cable. They are also more cost competitive in terms of fiber counts as compared with non-ribbon cables.
---
Send Us a Message
Welcome to contact us by fill the right contact form or write to us directly by the contact info below:
---
+86 (0) 755-23769401
---

---
Send us a message if you have any questions or request a quote. Our experts will give you a reply within 12 hours and help you select the right product you want.
---