Fiber splice
---
Otscable is a leading fiber splice manufacturer in China. We offer high quality fiber splice. You can easy find the cord in following products. Feel free to request a quote or leave us a message, out experts will be back to you within 8 hours.
In outdoor fiber optic installations, investment cost for fiber optic splice closure accounts for only 1%, but using low-quality FOSC can lead to 80 to 85% network failures.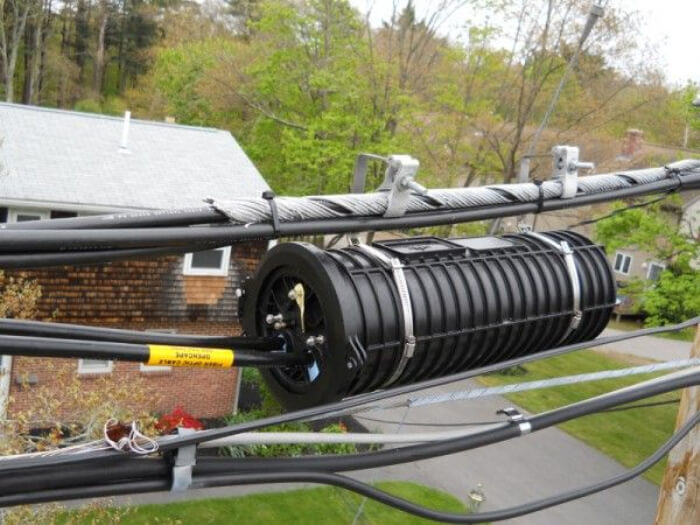 One of the most important aspects of building a sustainable FTTX network is the outstanding reliability of fiber optic components. Wherever optic fibers are expanded across a facility, a house, or the entire community, fiber optic splice closures are paramount in fiber installations. If you need high-quality fiber optic splice closure to heavily protect fiber splices and ensure the safety of your fiber installations, OTSCABLE has the right tools for you.
What We Offer
Otscable is a leading fiber optic splice closure manufacturer and supplier in China specializing in building rugged, robust and sustainable fiber optic solutions. We have a wide portfolio of fiber optic splice closures that will fit in to your specific application whether it's an outdoor or indoor fiber installation. We offer budget-wise fiber optic solutions as we manufacture fiber optic components, equipment, cables and cords in our own factory.
You can choose from a variety of Fiber Optic Splice Closures
As fiber optic strands mainly routes from trunk lines into feeder lines, network traffic to look out for. Our company has addressed this issue as we designed our line of fiber optic splice closures to maintain signal integrity across fiber lines. Hence, your optic fiber connections can withstand long distance, uninterrupted data networking providing higher bandwidth.
Outstanding Features
Our fiber optic splice closures (FOSC) feature a durable and high strength ABS plastic shell with high sealing capabilities. It has been tested in various settings to guarantee its waterproof capabilities in the harshest conditions. Also, we have incorporated our fiber trays to facilitate organized fiber management during installation, meeting the minimum allowable bend radius for fibers. At a glance, you'll find our fiber optic splice closures the best in the market with the following features:
Field-proven fiber optic solutions made compatible for any infrastructure.
Manufactured with high-strength and high-durability engineering plastic (ABS or PP), molded with high-pressure molding plastic.
Suitably made with 12 cores/24 cores/48 cores/72 cores/96 cores/144 cores/288 cores.
Stainless steel outer metal component and fixing unit.
Light weight, high mechanical intensity, corrosive-resistance, anti-thunderstruck and long service life.
Overlapping fiber tray with separate insulation earthing unit for safe and convenient installation.
Vertical Fiber Optic Splice Closure
This splice closure integrates splitting and distribution in one unit. It is highly deployable for different splicing applications and you can easily apply direct fusion and branching of the optical cable. The
vertical fiber optic splice closure
is suitable for wiring connections for pole mounting, wall mounting and overhead installation. OTSCABLE supplies Vertical FOSC at an affordable cost with 430×200mm dimension and with a maximum of 4 cable ports.
Horizontal Fiber Optic Splice Closure
This is a
horizontal fiber splice enclosure
for fibers equipped with innovative insert plates and fixing bolts for easier installation. It is also suitable for protecting fiber cable splices in straight-through and branching applications. This model can be used for aerial, underground, wall-mounting and wall-mounting in handhole and duct applications. Otscable supplies horizontal fiber optic splice closure with a 415 ×200 ×105mm dimension and with a maximum cable port of 8.
Fiber Optic Splice Closure Accessories
To complete your fiber optic cable installation, you may also opt for the following products we offer.
Application
Splices are placed inside a splice tray then placed in a splice closure for outdoor installations. Fiber optic splice closures are built ideally for outdoor conditions and are made to withstand aerial, direct burial, underwater and duct applications. For indoor applications, fiber splice trays are integrated in fiber patch panels.
How We Manufacture Fiber Optic Splice Closures
OTSCABLE has a complete assembly line for FOSC's. We have a certified ISO9001 factory that enables us to design, modify and customize fiber optic solutions and components for better product delivery and performance.
Injection Molding of Outer Shell Housing
Otscable has learned how to integrate solutions in the manufacture of FOSC's. Basically, we use injection-molding processes to make its outer shell into a ribbed-shaped housing for extra strength. The plastic used is ABS, a thermoplastic material. ABS is not only one of the most durable plastics available but is also ideal for harsh environments withstanding aging from coldness, heat, oxygen and ultraviolet radiation. The high durability housing and main components are fire-resistant and waterproof which protects splices from pulling, torsion and impact. It also ensures the longevity of fiber installation.
Quality Control
Quality control is stringent for our Fiber optic splice closures to perform with functionality. The following are verified during quality control checks:
Insulated Resistance
Voltage Resisting Strength
Seal performance
Re-Seal performance
Axis Tensile
Crush
Bending
Impact
Torsion
Understanding FOSC's: A Handy Guide and Some Frequently Asked Questions
What is fiber optic splice closure?
A fiber optic splice closure is widely used for outdoor fiber optic network installations. It is commonly found in fiber distribution installations. Inside the fiber splice closure is a fiber splice tray that provides a layer of protection for optic fiber splices. Outdoor fiber optic enclosures are made weatherproof and are sealed properly to keep water out. Fiber optic splice enclosures are also available for indoor fiber installations. A wall-mounted fiber splice closure supports cables with cable ties while the cable load is fastened to the enclosure's support.
What is the splice tray?
A fiber splice tray is usually installed in fiber enclosure to provide a safe and easy-to-manage environment for fiber splices.
How does a fiber optic splice closure work?
First, the fiber optic cable has its outer jacket stipped away. The fibers inside are then formed into a loop around the designated area on the tray. It is then secured into the splice holder. Holders may vary for different splice types. Next, the fibers can either be spliced on the outgoing cable if it is an intermediate point or terminated with a pigtail. You would have to loop this, too, around the tray then direct it outward from the fiber tray.
How to Install Fiber Optic Cables in Splice enclosures?
Route fibers into the splice tray of a fiber splice enclosure using a furcation tube, then secure it with a cable tie.
Carefully splice the fiber cable.
Arrange the fibers onto the sleeve holders following the color code diagram on the fiber closure.
Make the first coil by carefully coiling the outgoing fiber into the tray.
Make the second coil by carefully coiling the incoming fiber into the tray.
Here is a video on how to install fibers on fiber optic splice closures:
Get in touch with OTSCABLE
As protection is essential for fiber splices, fiber optic splice closures are the most cost-efficient to do the job. It has a simple, yet functional design that solves issues in fiber optic cable installations. Otscable has a wide array of fiber splice closures offered at competitive prices. We have been providing fiber solutions for many years and have valuable experience in fiber optic installations. That's why you can entrust to us your fiber optic requirements to improve your fiber infrastructure. You may
contact us
for quotations or
OEM/ODM service information
Industries Solutions
---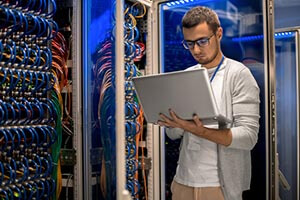 ---
Data Center Cabling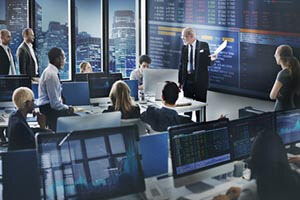 ---
Enterprise Networks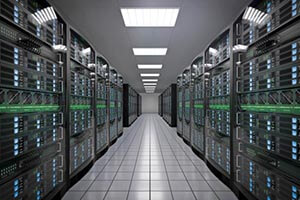 ---
Optical Cable OEM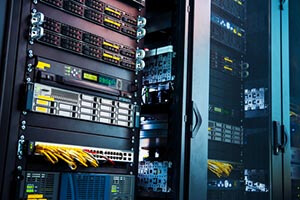 ---
Optical Transport
---
Send Us a Message
Welcome to contact us by fill the right contact form or write to us directly by the contact info below:
---
+86 (0) 755-23769401
---

---
Send us a message if you have any questions or request a quote. Our experts will give you a reply within 12 hours and help you select the right product you want.
---