Cat6 Bulk Cable
---
Otscable is cat6 bulk cable manufacturer based-in China since 1998. We offer high quality cat6 FTP UTP and SFTP bulk cable. Feel free to request a free quote or ask free samples to do evaluation. If you can't find the product you want or need any custom service, leave us a message, our expert will be back to you soon.
Category 6 (Cat6) Bulk Cable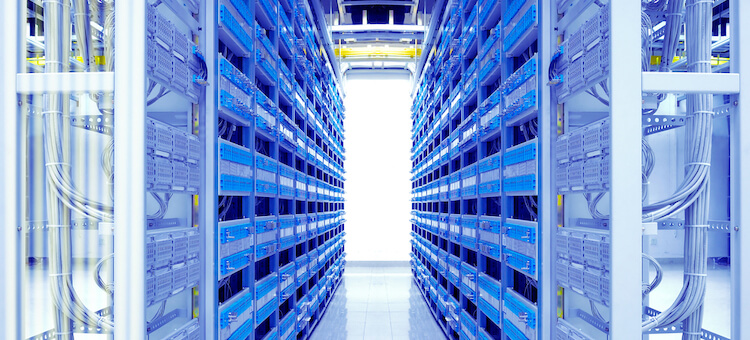 Cat6 is one of the most popular Ethernet and network cable available in the market alongside with Cat5e. It consists of standardized twisted pair cable terminated by an RJ45, terminated on a patch panel or keystone jack. OTSCABLES offer a whole lot of 1000 ft Cat6 cables in bulk in high-quality and cost-effective prices.
"Cat6" is short for Category 6 set by the Electronic Industries Association (EIA) and Telecommunications Industry Association (TIA) to deliver higher standards than Cat5 cables. Cat6 cable can support the high speeds required by the 10G-BaseT (10Gig) ethernet standard. It is designed to further minimize crosstalks and noise as compared with Categories with lower generation numbers. In a way, Cat6 network cable is superior to Cat5 cable and is backwards compatible with category 5 cables and equipment.
What We Offer
OTSCABLES is your number one Cat6 Bulk cables supplier, manufacturer, OEM/ODM. We have 17 years and counting experience in delivering Cat6 cables used for voice, video, data, security, LAN, token ring, and 10/100/1000 Base-T networking. Our Cat6 Ethernet Cables are set up to 250 MHz and supports up to 1 Gbps speeds. When used for 10/100/1000 Base-T applications, the maximum length can be optimized up to industry standard 328 Feet (100 Meters).
Best Bulk Cat6 Cable Deals You Can Find
OTSCABLES offers bulk deals for shielded and unshielded Cat6 cables with 23AWG/32AWG*7 pure copper conductor. Customers may choose from 100m (320 ft) per reel, 305m (1000ft)/reel, 500m(1640 ft/reel), and 1000 m (3200ft)/reel.
Convenient, Tangle-Free Dispensing of Cat6 Bulk Cables
Be it a 250 ft Cat6 bulk cable or the 1000 ft Cat6 bulk cables, we offer an easier way for you to dispense the cables from the box. The bulk cables are stored in an easy-pull box, where you can conveniently terminate and install cables in any situation without tangling and snagging. Cable management is also easily executed with this smart cable packaging.
Ruggedized Cable Insulation
Polyethylene (PE) is our main insulation for our bulk Cat6 cables, grouped under polyester tape and aluminum foil. We also offer foil-shielding of every twisted pairs of conductors for an enhanced protection over interference. We ensure high performance of our cables even when subjected to heavy-duty applications. Our cables are also jacketed with PVC and non-flame propagating sheath.
We Offer Numerous Color Options
Different cable applications would oftentimes be easily distinguishable with different cable color schemes. OTSCABLES has a variety of Cat6 cable colors that you can choose from, such as Gray, Black, Green, Blue, Red, Yellow, Orange, White, Purple and Pink.
Cat6 Bulk Cable Types
OTSCABLES offers bulk shielded and unshielded plenum and riser Cat6 cables suitable for a variety of applications. Our Indoor and Outdoor Cat6 bulk cables are suitable for a lot of environment settings. Regardless of what cable you need in a specific application, we will accommodate your concern with the best cable solution without compromising performance.
What is the Difference between solid and stranded Cat6 Cable?
Solid Cat6 Cable
Solid Cat6 Cable supports long cable runs with just one solid copper wire per conductor. It supports permanent installations such as in home, office and building fixtures. We carry some options for this type of cable such as our Cat6 bulk FTP and Cat6 bulk UTP cables.
Stranded Cat6 Cable
Stranded CAT6 cable is ideal of short-distanced installations. It features 6 wires that surrounds a center conductor wire inside each twisted pairs. As this is composed of many single wires wound together, stranded cables are more flexible, making it suitable for short distance cable runs. Stranded Cat6 cable is widely used for crossover cables.
What is the difference between Cat6 riser and plenum? (CMR vs CMP)
CAT6 CMR Bulk Cable
Cat6 Riser cables (CMR) run between floor installations in non-plenum areas. These are manufactured in adherence to strict Category 6 T568B standards to prevent the spread of smoke and flames. OTSCABLES Cat6 bulk cables are UL listed and ETL verified. CMR riser rated Ethernet cable is jacketed to be flame retardant and avoid spreading fumes. We have options for both unshielded and shielded solid conductor riser cables.
We offer the 1000 FT Cat6 Bulk Ethernet Cable, Riser Rated CMR as CMR rated and a shielded alternative, 1000 FT Bulk Cat6 S/FUTP. Our products are offered at high quality and high reliability for Ethernet network, data and telecommunications. They are available in nine different colors and sold in pull boxes.
CAT6 Plenum Bulk Cable
CAT6 Plenum is an indoor cable that is found in plenums. These type of cables adheres to the requirements of the National Electrical Code (NEC), being fire-retardant, low smoke and low toxicity.
OTSCABLES offers Solid Bare Copper CAT6 Cable for use in plenums, CMP. These are high quality and high performance data cable that exceeds standards. Our Cat6 bulk plenum have passed fluke testing providing 550 Mhz frequency with low attenuation that greatly reduces crosstalk.
CAT6 Bulk Outdoor Cable
UV shield in cables are important to prevent early degradation of Cat6 cables from moisture and extreme temperature. Ethernet Cat6 cables for outdoor purposes are UV rated, which means that these can be exposed to the outdoor setting without significant destruction.
UV PVC is a thermoplastic material we use as a jacket material in our Outdoor Cat6 bulk cables It has a special property of withstanding extreme temperatures. We also carry many options such as gel-filled, waterproof tape, aerial wire, and PE-jackets.
Moisture can easily penetrate small spaces in cables, especially if a cable is ran between indoor and outdoor spaces. Condensation easily happens when the cable is subjected to differing temperatures (warm to cold). That is why our 1000 FT Outdoor Cat6 bulk cables are designed and manufactured to prevent condensation in cables, ensuring that wires are not degraded easily even when facing harsh conditions.
Cat6 Foiled Twisted Pair (FTP) Bulk Cable
The Cat6 FTP version offers an additional layer of protection with shielding. Basically, a foil is wrapped around the twisted pairs of wires of the Cat6 cable. The foil protects the wires against EMI/FRI and crosstalk.
Cat6 Unshielded Twisted Pair (UTP) Bulk Cable
Cat6 UTP is the most frequently used and sought after cable. We can easily identify it by the markings at the cable body in datacom, voice, ISDN, ATM155 and 622Mbps,100Mbps TPDDI, Fast and Gigabit Ethernet cables. This type of copper cable is consists of 2 to 1800 twisted pairs of wires that are unshielded and surrounded by an outer jacket. We have 1000ft industry standard Cat6 UTP bulk cables at a very affordable price. We also offer Cat6 UTP water-proof version that can be used for harsher environments.
Cat6 Shielded Foiled Twisted Pair (S/FTP) Bulk Cable
Shielding is the best way to prevent interference and signal loss. Cat6 Shielded Cables are useful for environments where proximity to RF equipment, or high power equipment may result in crosstalk, and it is great for areas where electromagnetic interference may occur. We offer both riser and plenum jacketed shielded Cat6 Ethernet cables in bulk.
A Whole Lot of Benefits When You Buy OTSCABLES Cat6 Bulk Cables
Scalability- Your company's infrastructure of network can be scalable.
You can store your Cat6 bulk cable for future use when you decide on system upgrades in your company's existing network.
Speed is Doubled - With Cat6 cables, the conductors are separated by a load bar inside the cable. Less contact aids in augmenting the speed of these cables. Thus, Cat6 cables are way faster than Cat5/Cat5e.
Bandwidth is two times faster than Cat5 cables.
Compatibility - Cat6 cable ports are similar in structure with Cat5 and Cat5e cable ports, so you can easily substitute Cat6 cables to Cat5e cables.
Advanced shielding technology that counteracts harsh environmental conditions.
Frequently Asked Questions
What is Cat6 cable used for?
In summary, a Cat6 cable is used mainly for computer networks reaching a Gb or 1000 Mbps or one Gbps of data transfer speed (DTR) or higher. Cat6 cables are characterized by the following:
Consists of four pairs of copper wires, which are all utilized for data transfer
Provides 250 MHz bandwidth, speed supported up to 10 Gbps up to a limited distance of 100 meters.
Provides more enhanced crosstalk and attenuation protection
Supported by Ethernet networks like 10BaseT, 100Base-TX, 1000 Base-T and 10 GBase-T.
How long can an Ethernet cable be without losing its speed?
When Cable Length is Under 100 meters:
For Cat5, Cat5e and Cat6 cables, the maximum length for connection is 100 meters or 328 feet. So generally speaking, these Ethernet cables can perform well under the length of 100 meters and it will likely not experience dropouts. However, when this length is exceeded, performance loss may be experienced.

Beyond 100 meters (328 feet)
Cat5, Cat5e and Cat6 cables that extend beyond 328 feet in length can experience poor network performance. Data travels along cables in "packets" and when the maximum standard length is exceeded, the packets may experience packet loss resulting in transmission errors.
Is Cat6 good for gaming?
First, you have to keep in mind what your ISP delivers. Is it at 50 Mbps or 100 Mbps? At this point, you can't expect your internet speed to go up to a gigabit speed when you use a Cat6 Ethernet cable.
You should highly consider this
It is true that data rates double every 18 months. Cat5e may be "sufficient" for your gaming network needs today, but it would be a different case when you want to future-proof your network. While Cat5e will likely provide the necessary performance you're looking for, you may decide on choosing Cat6 or Cat6a cabling to sustain the speed you need in the fast paced transformation of networks,
Also, if you are using Cat6 vs Cat7, you should also take into consideration if there are other Ethernet cables like Cat5 being used as they will slow down the performance. Better yet, if you're an avid gamer, you will enjoy faster LAN speeds with better Ethernet cables. At OTSCABLES, we can provide the best Ethernet cable for your installations in gaming industries.
Industries Solutions
---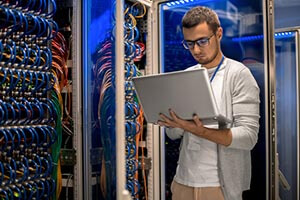 ---
Data Center Cabling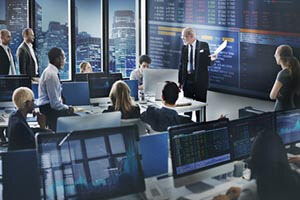 ---
Enterprise Networks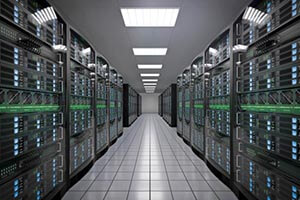 ---
Optical Cable OEM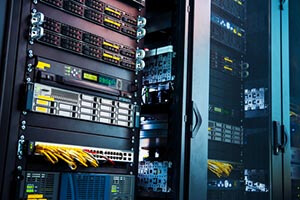 ---
Optical Transport
---
Send Us a Message
Welcome to contact us by fill the right contact form or write to us directly by the contact info below:
---
+86 (0) 755-23769401
---

---
Send us a message if you have any questions or request a quote. Our experts will give you a reply within 12 hours and help you select the right product you want.
---