Cat6a Bulk Cables
---
Otscable is cat6a bulk cable manufacturer based-in China since 1998. We offer high quality cat6a UTP and SFTP bulk cable. Feel free to request a free quote or ask free samples to do evaluation. If you can't find the product you want or need any custom service, leave us a message, our expert will be back to you soon.
Category 6A (Cat6A) Bulk Cable
Manufactured to Future-Proof your Ethernet Network Systems and to Support One-Cable Installations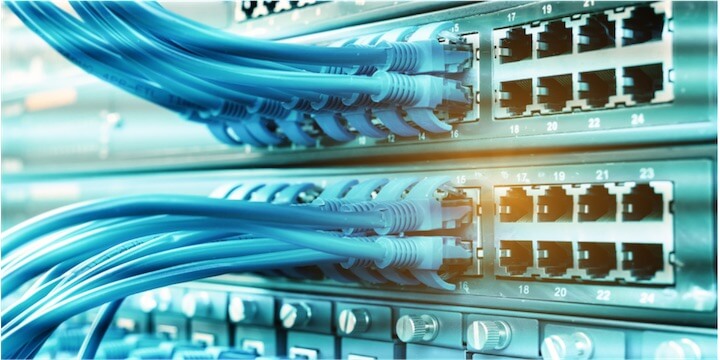 If you're looking further into the future of Cat6, the Cat6A (Augmented) cable version can give you a lucrative long-term Gigabit Ethernet network solutions. Cat6A Ethernet cable is designed under the specifications of ANSI/TIA-568-C.1, and defined by the Telecommunications Industry Association (TIA) to perform at twice the speed of Cat6 cable and can support up to a bandwidth of 500 MHz.
Cat6A offers superior performance than Cat5e and Cat6 and is notable for its improved alien crosstalk characteristics that allows 10GBASE-T to be run for 100 meters.
What We Offer
OTSCABLES offers Cat6A Bulk Cables that features 23 AWG solid bare copper conductors rated up to 10G. Our Cat6A cable can run up to a maximum length of 328 feet (100 meters). In addition, we offer enhanced Cat6A that can further eliminate cross-talks at high frequencies.
The Best Augmented Cat6 Bulk Cable Deals
OTSCABLES have shielded and unshielded Cat6A cables made of bare copper conductor. You may choose from 100m (320 ft) per reel, 305m (1000ft)/reel, 500m(1640 ft/reel), or 1000 m (3200ft)/reel - all of which are at a China-priced bargain.
Experience Convenient Dispensing of Cat6A Bulk Cables with Easy-Pull Box Packaging
We offer an easier way for you to dispense the cables from the box. The bulk cables are stored in an easy-pull box, where you can conveniently terminate and install cables in any situation without tangling and snagging. Cable management is also easily executed with this smart cable packaging.
Ruggedized Cable Insulation
The main insulation we use is Polyethylene (PE), grouped under polyester tape and aluminum foil. We also offer shielding for an enhanced protection over interference. We ensure high performance of our cables even when subjected to heavy-duty applications. Our cables are also jacketed with PVC and non-flame propagating sheath.
We Offer A Variety of Color Options
Different cable applications would oftentimes be easily distinguishable with different cable color schemes. OTSCABLES has a variety of Cat6A cable colors that you can choose from, such as Gray, Black, Green, Blue, Red, Yellow, Orange, White, Purple and Pink.
Cat6 Bulk Cable Types
OTSCABLES offers bulk shielded and unshielded plenum and riser Cat6A cables suitable for a variety of applications.
Our Solid Cat6A Bulk Cables are unshieldedCategory 6a bulk cable(Cat6A Bulk UTP) for use in indoor applications. The high density polyethylene insulation serves as a protection for the conductors from moisture and aggressive temperature changes.
Our Cat6A Bulk Cable, CMP is designed with an added layer of robustness to be installed in plenums. It is designed to extinguish flames and has a low-smoke feature in the event of a fire.
Our Shielded Cat6A, S/FTP is used in many applications when stronghold protection is needed. The shield serves to conduct and ground any electromagnetic interference that the cabling picks up. EMI or Electromagnetic Interference is greatly eliminated with shielding.
Benefits of our Bulk Cat6A
Superior product specs for PoE applications.
Derating is eliminated for its 100m length up to 60°C.
Enhanced features as compared with lower Category Ethernet products.
Advanced shielding technology that counteracts harsh environmental conditions.
Bandwidth is two times faster than Cat6 cables.
Frequently Asked Questions
What is the real difference between Cat6 and Cat6A?
Cat6A cables network deliver outputs with reduced crosstalks. Thanks to its tighter twisted pairs of conductors. Cat6A is backwards compatible with Cat6 and Cat5e. Cat6A cables are installed for future-proofing cable systems and is fast becoming one of the lowest cost effective cable solutions.
One of the notable features of CAT6A though is it is much heavier than Cat5e and Cat6 cables which comprises an additional 10% in size. This means that larger cable tray and only smaller bundle size can be permitted. Allowable cable bend radius is also increased and with this, more headroom is required. Increased size of cable tray and patch panel also follows. New modular jacks and outlets are convenient for termination in around 3 minutes.
But despite of all these pros and cons about Cat6A, it is still a brighter choice for a futuristic cause. Example, if your company is planning for a network cable infrastructure to last 19 or more years, it wouldn't hurt if you would buy bulk Cat6A cables as it is the popular choice for future-proofing your Ethernet network.
What is the difference between Cat6A UTP and Cat6A S/FTP?
In general, CAT6A S/FTP cable provides a minimum of 20-35% more fill capacity that Cat6A UTP cable. Because Cat6A S/FTP has a larger diameter, it requires a larger bend radius, larger patch panels and extensive ANEXT testing.
Being shielded, Cat6A S/FTP has a reputation of being bigger and bulkier. But when it comes to termination, this type of Cat6A cable is much easier to handle requiring lesser time to finish installations. Innovation has also proven that even with shielding, Cat6A S/FTP requires less bend radius and smaller space consumption. Also, when it comes to grounding, both UTP and S/FTP are covered under the requirements of TIA/EIA J-STD-607-A Commercial Building Grounding and Bonding Requirements for Telecommunications.
Industries Solutions
---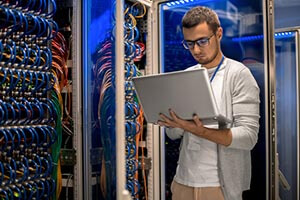 ---
Data Center Cabling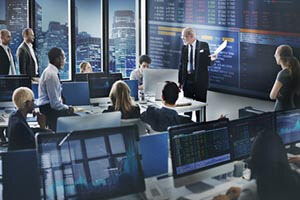 ---
Enterprise Networks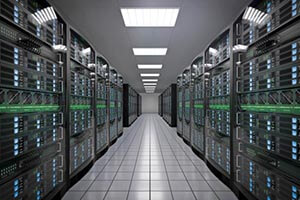 ---
Optical Cable OEM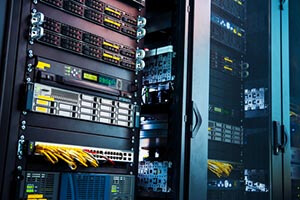 ---
Optical Transport
---
Send Us a Message
Welcome to contact us by fill the right contact form or write to us directly by the contact info below:
---
+86 (0) 755-23769401
---

---
Send us a message if you have any questions or request a quote. Our experts will give you a reply within 12 hours and help you select the right product you want.
---