Cat5e Bulk Cable
---
Otscable is cat5e bulk cable manufacturer based-in China since 1998. We offer high quality cat5e FTP UTP and SFTP bulk cable. Feel free to request a free quote or ask free samples to do evaluation. If you can't find the product you want or need any custom service, leave us a message, our expert will be back to you soon.
Category 5e (Cat5e) Bulk Cable
Cat5e bulk cable is an enhanced version of the Cat5 cable providing bandwidths up to 100 MHz and improved data transfers. If you are looking for cables that can provide advanced networking data transfers than regular cables, this Ethernet category cable is the solution.
We manufacture bulk Cat5e network cable with four twisted pairs of copper wire for Fast Ethernet (10/100BASE-T) and Gigabit Ethernet (1000BASE-T).
We offer convenience with installation and termination of our Cat5e cables as we manufacture with modularity, high quality and compatible with international standards. We also have stock 110 block and modular connectors that perfectly go with our bulk Cat5e cables.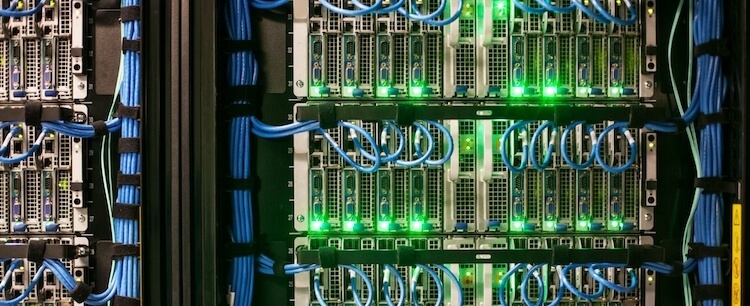 Our Cat5e Ethernet Cables are certified and follows the EIA/TIA 568 Commercial Building Telecommunications Wiring Standard developed by the Electronics Industries Association.
Why Choose Otscable Cat5e bulk cable?
When you are looking for performance bulk Cat5e cable systems at a very affordable price, OTSCABLE is the top China supplier/manufacturer that can support you. We have been serving industries and companies around the globe providing reliable bulk cabling solutions as they communicate their specific needs.
OTSCABLES is the place where you can find a depot of bulk Cat5e cable supplies and accessories used for data/telecom, industrial, audio/visual, medical, transportation and many more.
Best Bulk Cat5e Cable Deals You Can Find
OTSCABLES offers wholesale bulk Ethernet network cables for shielded and unshielded Cat5e cables. We manufacture network cable supplies of 100m (320 ft) per reel, 305m (1000ft)/reel, 500m(1640 ft/reel), and 1000 m (3200ft)/reel.
Enhanced Cable Insulation
The Bulk Cat5e Cables that we offer are insulated with Polyethylene (PE), grouped under polyester tape and aluminum foil tape. For extra layer of protection from interference and heavy-duty applications, we do foil shielding of every twisted pair plus metal wire braiding. Overall, our cables are jacketed with a thermoplastic (PVC) and non-flame propagating sheath.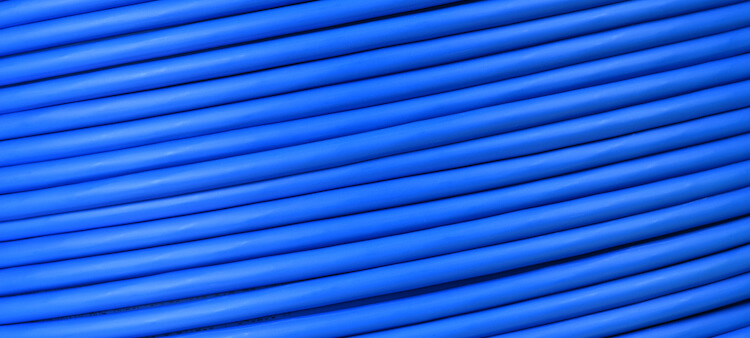 Available in a Variety of Colors to Choose From
Different cable applications would oftentimes be easily distinguishable with different cable color schemes. OTSCABLES has a variety of Cat5e cable colors that you can choose from, such as Gray, Black, Green, Blue, Red, Yellow, Orange, White, Purple, and Pink.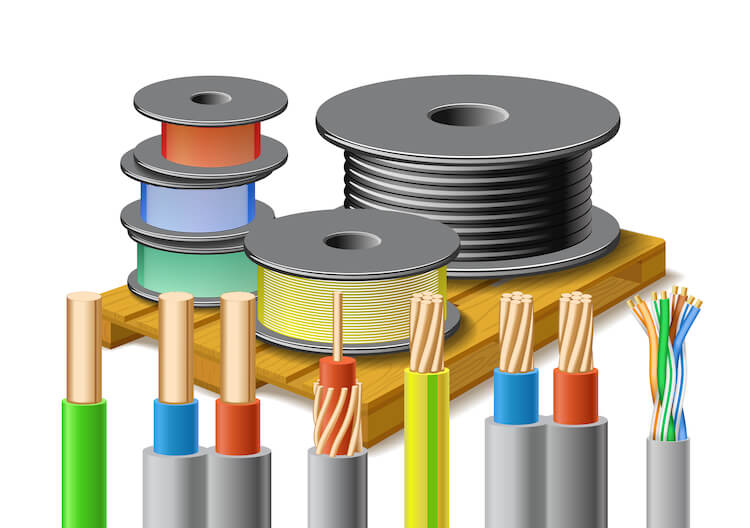 Cat5e Bulk Cable Types
OTSCABLES offers bulk shielded and unshielded Cat5e cables, available as plenum and riser cable suitable for a variety of applications. We have Indoor and Outdoor Cat5e bulk cables to suit different environments. Regardless of what cable you need in a specific application, we will accommodate your concern with the best cable solution without compromising performance.
What is the Difference between solid and stranded Cat5e Cable?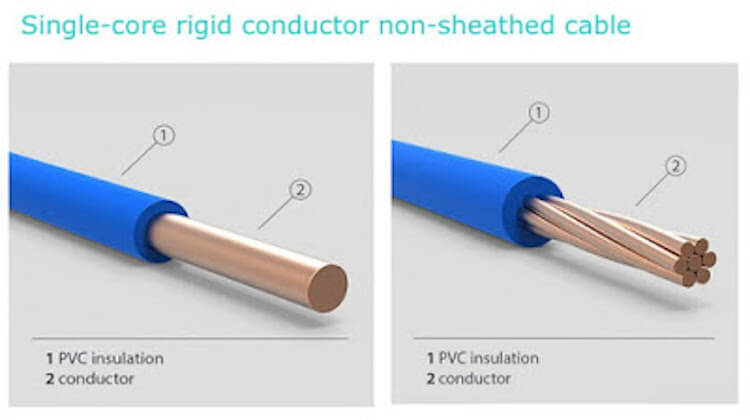 Solid Cat5e Cable
Solid Cat5e Cableuses one solid copper wire per conductor and supports long cable runs. It is designed for permanent installations such as in home, office and building fixtures. We carry some options for this type of cable such as our Cat5e bulk FTP and Cat5e bulk UTP cables.
Stranded Cat5e Cable
Stranded Cat5e cable is ideal of short-distance. It usually features 6 wires that surrounds the center conductor wire inside each twisted pair. As this is composed of many single wires wound together, stranded cables are more flexible, making it suitable for short distance cable runs. Stranded Cat5e cable is commonly used for crossover cables.
What is the difference between Cat5e riser and plenum? (CMR vs CMP)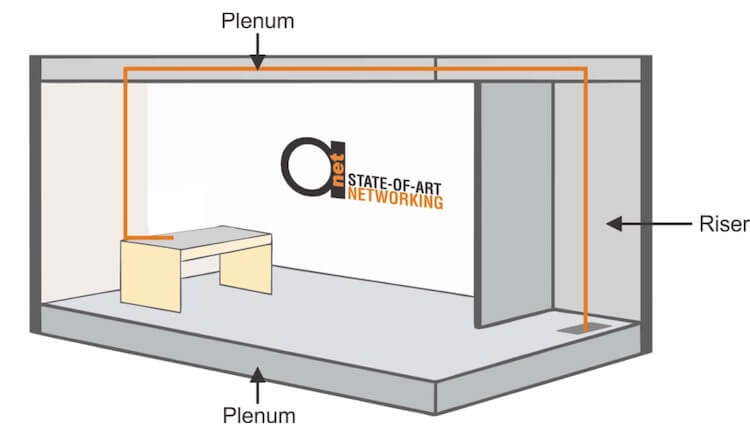 Bulk CAT5E Plenum Cable
CAT5E Plenum is a type of indoor cable that is usually found in plenums. While it is convenient to place run cables at plenums, they are also prone to the spreading of fires within buildings, as they support airflow for HVAC purposes along the building. The National Electrical Code (NEC) allows installation of cables in plenums on the condition that these cables are fire-retardant, low smoke and low-toxicity.
OTSCABLES offers Solid Bare Copper CAT5E Cable for use in plenums, CMP. These are high quality and high performance data cable that exceeds standards. Our Cat5e plenum provides 100 Mhz frequency with low attenuation that greatly reduces crosstalk.
Bulk CAT5E Riser Cable
Cat5e Riser cables are intended to run between floor installations in non-plenum areas. These are to be manufactured in adherence to strict industry standards to prevent the spread of smoke and flames. CMR riser rated Ethernet cable is jacketed to be flame retardant and avoid spreading fumes. We have options for both unshielded and shielded solid conductor riser cables.
We offer the 1000FT Cat5e Bulk Ethernet Cable, Riser Rated CMR as CMR rated and a shielded alternative, 1000FT Bulk Cat5e S/FUTP. Our products are ROHS, UL and ETL compliant and offered at high quality and high reliability for Ethernet network, data and telecommunications. They are available in nine different colors and sold in pull boxes of 1,000 feet.
Bulk CAT5E Outdoor Cable
Ethernet cables face a serious battle when exposed to extreme temperatures and moisture. That is why a certain amount of protection, such as UV shield is indispensable as the life of a cable depends on it.
Outdoor/direct burial cat5e cables are meant to be exposed outdoor to face UV radiation and other harsh elements so that network flow is not disrupted. Our Outdoor Cat5e bulk cables is jacketed with a strong thermoplastic (UV PVC) to face such conditions, and withstand extreme temperatures. We carry many options such as gel-filled, waterproof tape, aerial wire, and PE-jackets.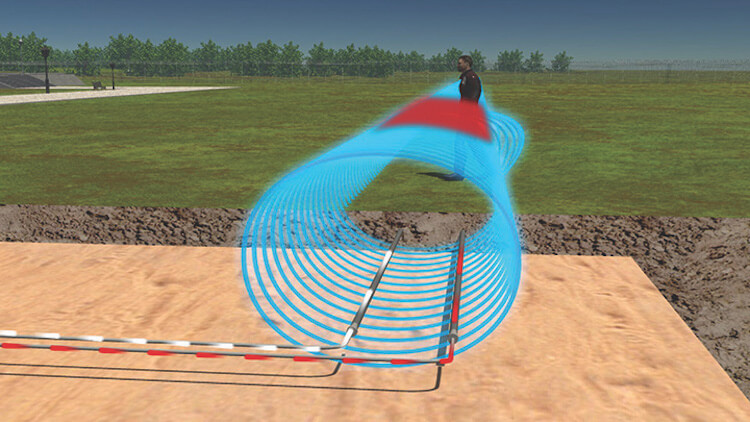 Moisture can easily penetrate small spaces in cables, especially if a cable is ran between indoor and outdoor spaces. Condensation easily happens when the cable is subjected to differing temperatures (warm to cold). That is why our 1000 FT Outdoor Cat5e bulk cables are designed and manufactured to prevent condensation in cables, ensuring that wires are not degraded easily even when facing harsh conditions.
Cat5e Unshielded Twisted Pair (UTP) Bulk Cable
Cat5e UTP is the most frequently used and sought of cable. It is used in applications such as datacom, voice, ISDN, ATM155 and 622Mbps,100Mbps TPDDI, Fast and Gigabit Ethernet. Basically, this type of copper cable is consists of 2 to 1800 twisted pairs of wires that are unshielded and surrounded by an outer jacket. OTSCABLES offers 1000ft industry standard Cat5e UTP bulk cables at a very affordable price. We also offer Cat5e UTP water-proof version that can be used for harsher environments.
Cat5e Foiled Twisted Pair (FTP) Bulk Cable
The Cat5e FTP version offers an additional layer of protection with shielding. Basically, a foil is wrapped around the twisted pairs of wires of the Cat5e cable. The foil protects the wires against EMI/FRI and crosstalk.
Cat5e Shielded Foiled Twisted Pair (S/FTP) Bulk Cable
Shielding is the prevents interference and signal loss. Cat5e Shielded Cables are useful for environments where proximity to RF equipment, or high power equipment may result to crosstalk, and it is great for areas where electromagnetic interference may occur. We offer both riser and plenum jacketed shielded Cat5e Ethernet cables in bulk.
Benefits of OTSCABLE Cat5e Bulk Cables
Consistent and reliable performance enhancing connectivity.
Lets you customize products our tons of options as can be viewed in our vast portfolio of configurations
100% shield coverage showcases improved protection over a wide frequency range
Designed for signal integrity and long life of your cables
Advanced shielding technology to counteract harsh environmental conditions
Frequently Asked Questions
Cat5 vs Cat5e vs Cat6 - Which to Use?
With the fast transition in the development of newer technology, the best option to choose in the near future is Cat6. It doesn't hurt though to use a simpler choice like Cat5e as it is more cost-effective and in a way, can be adequate in terms of speed and performance.
Cat5e is the popular preference when installing home Ethernet networks and in office buildings, as compared with Cat5, which is not actually as good as the enhanced Cat5e.
So if you are looking for cables that can provide you with just enough performance at a reasonable price, it is best to buy Cat5e. However, if you're looking for something 'more' (higher speed grade, greater bandwidth,etc), better to invest in high performance Cat6.
CM vs. CMR vs. CMP: Which One to Choose?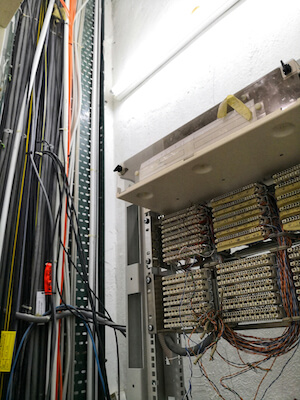 CM is a general cable jacket commonly used. CMP is used in plenum installation and is higher rated than CMR. The most notable difference between CM, CMR and CMP is their adaptability in different situations given the various type of airspace. CMR and CM cable jacket are made from the relatively lower grade of polyvinyl chloride (PVC), which is inexpensive. PVC is a flexible and strong thermoplastic and its price is relatively low, but it does have a downside. While it is mostly used for cable material, it can emit thick smoke and dangerous gases like hydrogen chloride when subjected to fire.
Meanwhile, CMP cable jacket is made of low-smoke PVC or fluorinated ethylene polymer (FEP) which is made for installing in plenums and is fire retardant.
So in building constructions and installations, better consider the appropriate type of cable and jacket material as these are manufactured for different intended purposes. Ethernet cables with CMP jacket can replace cables with CMR jacket, but CMR cable cannot replace CMP cable in plenum spaces. At OTSCABLES, we manufacture cables in a variety of options such as CM, CMR and CMP where you can have diversified options for your installations, be it in plenums, risers or for general purpose only.
Industries Solutions
---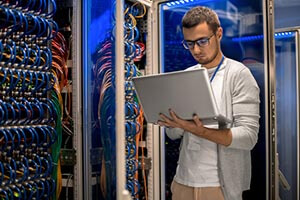 ---
Data Center Cabling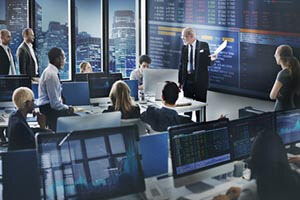 ---
Enterprise Networks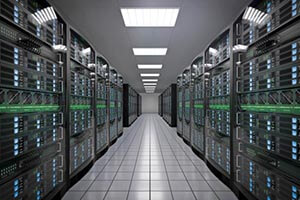 ---
Optical Cable OEM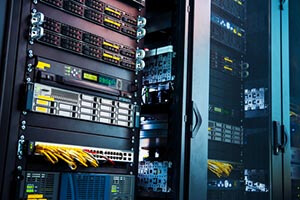 ---
Optical Transport
---
Send Us a Message
Welcome to contact us by fill the right contact form or write to us directly by the contact info below:
---
+86 (0) 755-23769401
---

---
Send us a message if you have any questions or request a quote. Our experts will give you a reply within 12 hours and help you select the right product you want.
---