Outdoor Fiber Optic Cables
---
As a leading outdoor fiber optic cables manufacturer based-in China, Otscable offers high quality outdoor networks cable with competitive factory price. OEM ODM and custom order are welcome. Feel free to request a quote or leave us a message, our experts will be back to you within 8 hours.
Outdoor Fiber Optic Cable
Self-supporting, Fully Armored for Long Haul Network Communication for Outdoor Fiber Optic Solutions
There's a lot of talk about the free Wifi project in Manhattan, and this extremely big internet portal sure did a lot of good deed for the thousands of people living there. It's all thanks to fiber optic cable that went miles for this application.
Otscable offers high performance and superb connectivity solutions with their Loose Tube Outdoor Fiber Optic Cables. We have designed a variety of armored fiber optic cables for outdoor application such as those used in direct burial, aerial or conduit use.
Our Outdoor cables are constructed with a loose-tube configuration, with each inner sheathed fiber group huddled together with gel-filling. We make sure that our outdoor fiber optic cables are extremely safe against all the forces of Nature, ensuring reliable network delivery from one distant place to another. Everyone is sure to experience ease of data transfer, communication and bandwidth usage anywhere and anytime with our fiber optic network solutions.
Low Priced Fiber Optic Cable Solutions
What's more is we are offering our outdoor cables at very affordable deals! We cater to OEM/ODM indoor fiber optic cable request, you name it. We can meet your requirements as we are manufacturing our outdoor fiber optic cables in our inhouse factory. We will guide you in every step of the way.
Quick Navigation:
What is an Outdoor Fiber Optic Cable?
Why Use Loose-Buffered Cables for Outdoor Fiber Optic Applications?
Outdoor Fiber Optic Cable Construction
Outdoor Loose Tube Fiber Optic Cable Manufacturing Process: How is it made for Outdoor Use
What are the Different Types of Outdoor Fiber Optic Cable?
Why Choose OTSCABLE Outdoor Fiber Optic Cable
What is an Outdoor Fiber Optic Cable?
An Outdoor Fiber Optic cable is a fiber optic cable that is built with strength and reliability with a loosely-buffered group of fibers.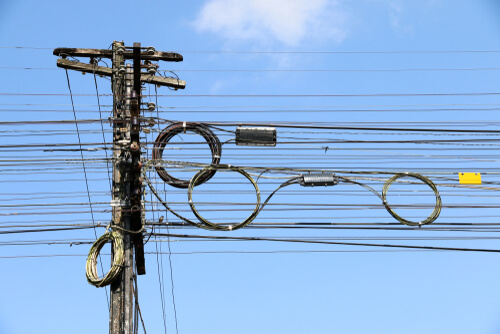 These are designed to be installed for lengthy runs, extending up to miles and miles of distance. Loose tube fibers are designed for withstanding the slap of harsh environmental conditions experienced in outdoor settings.
Why Use Loose-Buffered Cables for Outdoor Fiber Optic Applications?
As there is nothing more deserving for us than solving your slow internet experience, through the years we have undertaken major transformation in optimizing your bandwidth and communication networks.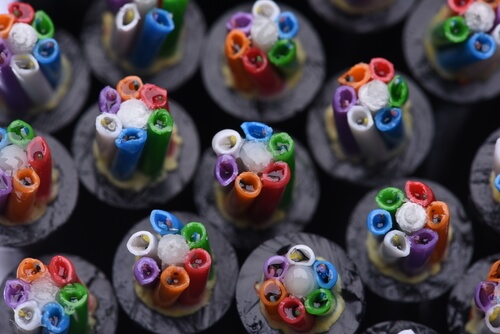 All our outdoor fiber optic cables, whether multimode or singlemode cables, has gel-filled loose tubes. It provides the needed protection from water from rain, snow or moisture that can possibly penetrate the cable. This is especially beneficial in eliminating water migration in cables.
Moreover, since coated fibers are floating in a gel-filled environment, outdoor cables experiences less mechanical stress and axial force. They are optimized to allow bend radiuses, so there's not much to worry about the extremity in bending the cables.
Our outdoor cables can be extremely helpful in supporting 10 gigabit and 40 gigabit Ethernet.
If you want to know more on how we manufacture loose buffered fiber optic cable for outdoor use, check out our manufacturing process for this type of cable.
Outdoor Fiber Optic Cable Construction
Outdoor Fiber Optic cables are constructed with various materials. The outer jacket of the cable is built to resist corrosion and ultraviolet radiation while preventing water contamination. Also, the outer jacket is fire retardant and is made of LSZH or ROHS compliant PVC materials that do not pose environmental and health risks.
Image source: From otscable catalog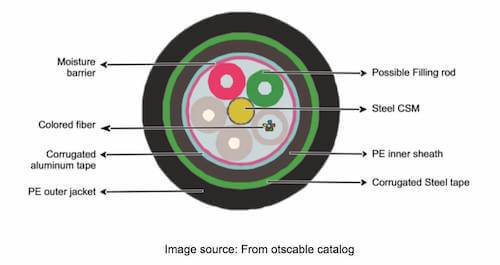 Aside from the loose buffer constructed optical fiber inside, the cable is given a gel-filling to hold the cables together. It is further composed of the FRP, a non- metallic material for strength and the Aramid yarn used to further provide strength and resist high tension applied to the cables.
Outdoor Loose Tube Fiber Optic Cable Manufacturing Process: How is it made for Outdoor Use
Outdoor Fiber Optic Cable is made similarly as the tightly-buffered fiber optic cable used for outdoor application.
In general, we start with obtaining a highly purified silica glass with very few impurities. Then the following steps summarizes the process in manufacturing outdoor fiber optic cable.
Manufacturing a preform glass cylinder
Drawing process of the fibers
Gel filling and extrusion of plastic over the fiber bundle
Strengthening, sheathing and spooling
#1 Manufacturing a preform glass cylinder
The glass used in the preform is made through Modified Chemical Vapor Deposition, or MCVD. In this process, a precise mixture of Germanium Chloride (GeCl4), Silicon Chloride (SiCl4), and many other chemicals is bubbled with oxygen. The mixture will dictate the physical and chemical properties of the glass to be formed.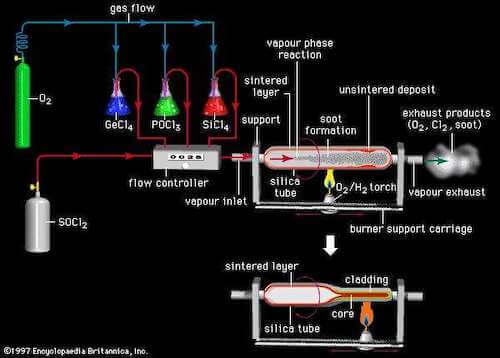 The mixture is then placed inside a quartz tube or synthetic silica which are cleaned in hydrofluoric acid. This glass tube is spun in a lathe while being heated with a torch outside the tube. The heat will result in chemical reactions, forming Silicon dioxide and germanium dioxide. Both of them will be deposited and fused inside the glass tube. This is the preform glass cylinder which will be drawn into fibers.
#2 Drawing Process of the Fibers
A special equipment called the drawing tower will be used to produce the fibers. The preform is loaded vertically in the tower, while the preform tip is exposed by a furnace. The heat, which ranges from 1,900 to 2,200 degrees Celsius, melts the preform until it falls down through gravity. As it drops slowly, it cools down and forms the thread-like fiber.
#3 Gel filling and extrusion of plastic over the fiber bundle
At this point, the fibers are made and are passed through a cabling assembly unit that comprises a buffering assembly line that applies loose or tight coating on the optical fibers.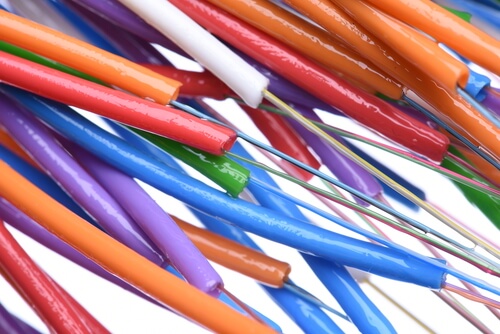 The coated fibers are made to float within an abrasion resistant and large tube that is filled with gel for optical fibers.
#4 Strengthening, sheathing and spooling
After which, the optic fiber with loosely-buffered tube is extruded with plastic sheath. The fibers are applied with reinforcing PVC sheath that protects it from impact and shock.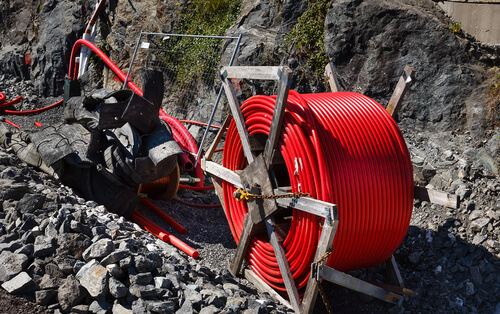 A spool controlled by a tractor mechanism slowly pulls the created fiber and creates the spool of the fiber, but is monitored and controlled by a laser micrometer. The measurements taken by the micrometer will ensure the precision of the fiber diameter throughout its length. Typically, the fibers are pulled at a rate of 10 to 20 m/s.
Quality Control
OTSCABLE not only assures the best quality Fiber Optic Cables are delivered into the market, but also upholds an environmental responsibility of disposing the raw materials, in-process products and end-products which can potentially harm the environment.
OTSCABLE follows a round of quality checks throughout the production process from raw material acceptance to production and to end-products processing prior to shipping.
Raw-Material Quality Control (RMQC)
High-quality raw material is paramount in delivering standard-wise end-products. Upon delivery of the raw materials, they go through inspection that determines whether they pass or fail. Failure to meet specific standards will automatically reject the raw materials.
Production Quality Control (PQC)
Mass producing fiber optic cables from the raw materials stored in the warehouse is carried out in the production area.
OTSCABLE also carries out a series of quality checks in the production area whether daily, weekly, monthly or yearly. This is to check if certain measures should be done in their machines or manufacturing process should be improved or fixed to meet safety standards for both the process and their employees.
In-Process Quality Control (IPQC) and Unfinished Product Quality Control (uPQC)
These are checks that are carried out during mass production is completed. In-process materials would be strictly tested for identity, quality, strength and purity as appropriate and approved or rejected by the quality control unit during the production process.
Quality Control Before Packing and Final Quality Control
Before the spooled fiber optic cables are packed or boxed, the QC unit checks the products for the following:
Tensile strength of the fiber
Attenuation
Bandwidth
Numerical aperture
Cut-off wavelength
Mode field diameter
Chromatic dispersion
The following physical checks are also performed for both multimode and single-mode fibers:
Cladding circularity/eccentricity
Cladding diameter
Coating outer diameter
Coating outer non-circularity
Coating concentricity error
Core-clad concentricity error
Core non-circularity
Core diameter
Certifications
CE Approved
Products with a CE marking indicates conformity with safety, health and environmental protection standards for products sold within the European Economic Area (EEA), however, this is also recognizable worldwide.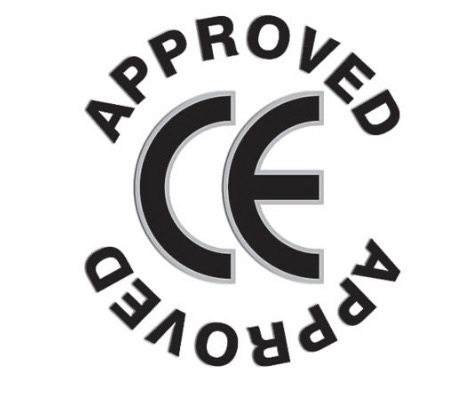 RoHs
RoHS stands for Restriction of Hazardous Substances. A RoHS listed product means the product has passed qualifications preventing the use of banned hazardous materials electrical and electronic products. These materials are hazardous to the environment and cause pollution to landfills. Moreover, they are dangerous when exposed during manufacturing and recycling.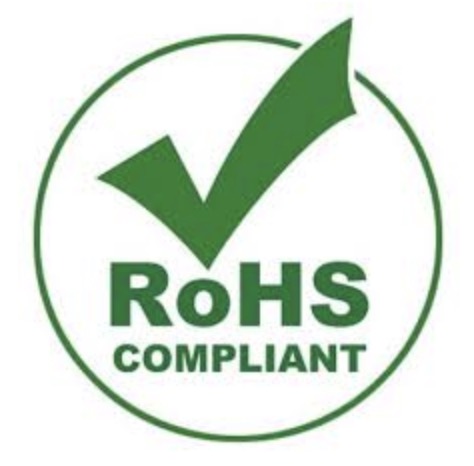 UL
Underwriters Laboratories (UL) is a Nationally Recognized Testing Laboratory (NRTL) recognized by the Occupational Safety and Health Administration (OSHA). As an NRTL, UL devises, publishes, updates, and maintains minimal standards that certain types of products: magnetic components, electronics, plastics, potable water and others.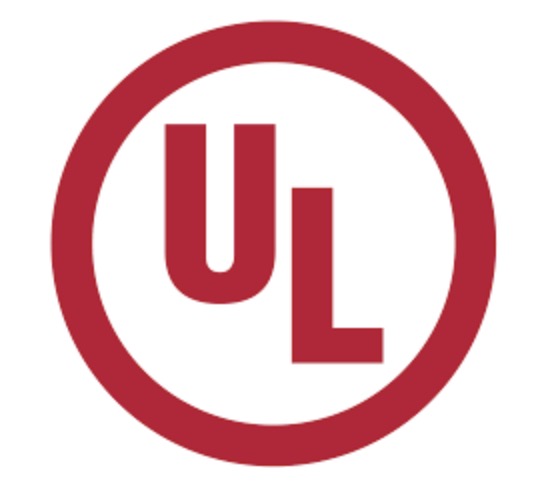 What are the Different Types of Outdoor Fiber Optic Cable?
Our Outdoor Fiber Optic cables come in different types so you can choose what fits your application the best. We have GJFXTKV, GYFTS, GYFTY, GYFTY53, GYFXTY, GYTC8S, GYTS, GYXTC8S, GYXTC8Y, GYXTW, GYTA, and GYXTW53 Outdoor Fiber Optic Cable.
GJFXTKV Outdoor cable
This type of outdoor cable is a central loose-tube fiber optic cable where the tube is made of high modulus plastic.
GYFTS Outdoor cable
This is a steel tape layer loose tube outdoor cable with armored fiber.
GYFTY Outdoor cable
This is a non-metallic cable used for excessive weather conditions in power transmission systems, thunderstorm prone areas and high EMI areas in aerial and conduit systems.
GYFTY53 Outdoor cable
This is a single-armored fiber optic cable with double protective jacket and stranded loose tube made with FRP. It is waterproof with added protective layers.
GYFXTY Outdoor Fiber Optic Cable
This is non-metallic central loose tube outdoor cable.
GYTC8S Outdoor Fiber Optic Cable
It's an optical fiber cable that has an 8-figure fiber optic cable for ease of installation in outdoor conditions.
GYTS Outdoor Fiber Optic Cable
This is a universal fiber optical cable that is used in aerial, duct and direct-buried.
GYXTC8S Outdoor Fiber Optic Cable
Made of 2-12 fibers with water-blocking jelly and covered in steel tape with a figure 8 configuration for heavy-duty outdoor applications.
GYXTC8Y Outdoor Fiber Optic Cable
An armored cable for aerial use.
GYXTW Outdoor Fiber Optic Cable
An optical fiber cable suitable for duct and aerial applications.
GYTA Outdoor Fiber Optic Cable
It is a metal strength member, loose tube stranded type, with APL- Polyethylene(PE) sheath for outdoor optical fiber cable for telecommunication that cannot be used in direct burial applications.
GYXTW53 Outdoor Fiber Optic Cable
It's a metallic fiber optic cable for communication with loose tube gel-filled structure.
Features
Large and small cable diameter
Easy to install cables and self-supporting wires
Low dispersion and attenuation
Tested mechanical and environmental properties
With PE outer sheath corrugated steel tape to resist crushing
Waterproof cables equipped with water blocking system
Application
With convenient installation and simple operation, it is suitable for any of your communication equipment.
Optimal for outdoor aerial installation
Capable for long-haul installation for communication systems
LAN communication systems compatible
Applicable for operations of subscriber network systems
Junction communication systems
Applicable for Computer networks and CATV systems
Frequently Asked Questions
Products Order FAQS
How is your terms of payment?
Our terms of payment is usually via telegraphic transfer (T/T), but you can suggest other options that we may consider such as Letter of credit (L/C). We usually let the customer pay 30% in advance and 70% balance before shipping.
What's your delivery time?
Our delivery time is usually after 30 days, but special considerations for short orders may be accommodated for a shorter time. At OTSCABLE, we value intimate communications with our clients so that both parties are satisfied at the end of the day.
How about your price and MOQ?
About the price, it is best that you contact us, but at this early stage of wanting to know about our price range, we can assure you the best quality with the most competitive price you could ever find.
We have also special considerations for small orders so you won't have to worry about MOQ.
Can I get the schedule of my order?
Sure, when we begin your order, we could tell you everything.
When will I receive my customs clearance documents?
After we confirm that we have received your remittance, we will immediately arrange a DHL shipping to your requested address.
Products Sample FAQS
How can i get a free sample?
The purpose of the business is Win-Win, we are glad to receive your email about enquiry, free sample, etc.
Which information do i must provide?
Name, Email, Company, Country, City, Address.
Which express company do you have?
DHL, UPS, EMS, TNT, FEDEX or you can suggest.
How long does it take to my address?
One week is the usual duration before you can receive your free sample.
Why Choose OTSCABLE Outdoor Fiber Optic Cable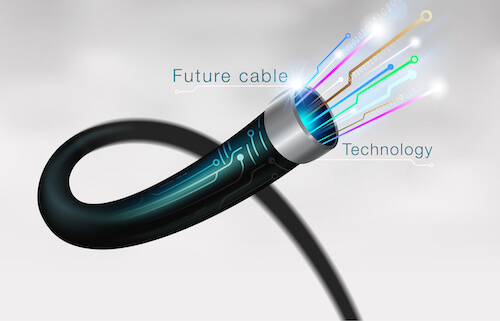 Are you embracing the incredible FTTX trend that is quickly dominating the telecommunication and broadband network industry? Then partner with us for your ODM/OEM needs for outdoor fiber optic cables.
OTSCABLE is a China supplier and manufacturer of Outdoor Optic Fiber Cable for 17 years and counting. We design and manufacture a variety of high quality and high performance outdoor fiber optic cables that you can choose from.
Our network cables create vast opportunities for data centers, home fiber internet providers and telecommunications industries with the best and most cost-efficient optical systems we provide.
We have actively and reliably supplied different countries around the globe. Our responsive and expert team members can collaborate with you from your design stage to feature selection, fiber optic cable manufacture, up to product delivery.
Here at Otscable, we give the highest dedication and passion in what we do to meet and exceed your cabling requirements and provide the best customer-service and after-sales service.
Industries Solutions
---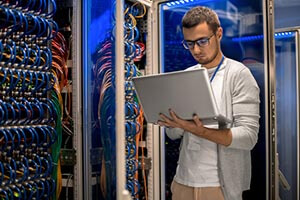 ---
Data Center Cabling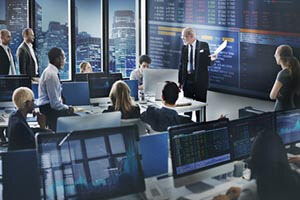 ---
Enterprise Networks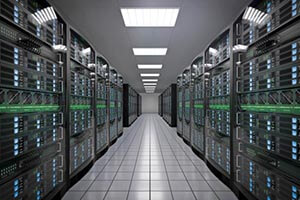 ---
Optical Cable OEM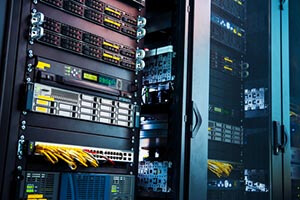 ---
Optical Transport
---
Send Us a Message
Welcome to contact us by fill the right contact form or write to us directly by the contact info below:
---
+86 (0) 755-23769401
---

---
Send us a message if you have any questions or request a quote. Our experts will give you a reply within 12 hours and help you select the right product you want.
---