Bulk Cables
---
Otscable is bulk cable manufacturer based-in China. Otscable offers performance grade Cat5e, Cat6, Cat7, Cat8 and outdoor ethernet bulk cables that include unshielded (UTP) FTP (Foil twisted pair) and shielded (STP) configurations. OTSCABLE's growing expertise in manufacturing and exporting network and communication cables and providing OEM/ODM has provided other companies over its 17 years of experience ethernet cables in bulk loads.
Bulk Cable
Offering you the best, high-grade, low-priced bulk cable reels for Ethernet, telecommunication, speaker, coaxial, security/fire system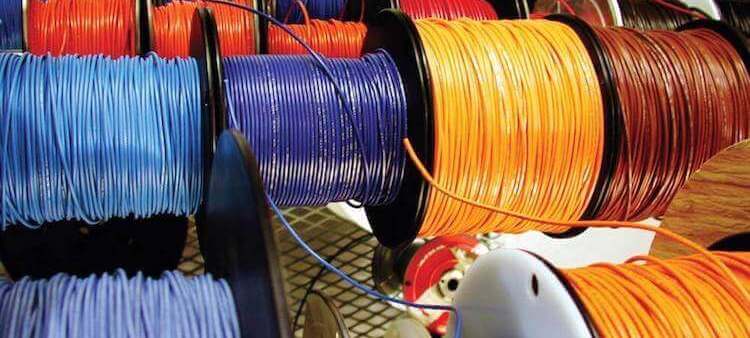 OTSCABLE's growing expertise in manufacturing and exporting network and communication cables and OEM/ODM has provided other companies over its 17 years of experience ethernet cables in bulk loads.
Bulk cables are the perfect cabling solution for giving sufficient amount and length in any application, whenever and wherever you need it. OTSCABLE offers performance grade bulk Cat5e, Cat6, Cat7, Cat8 and outdoor bulk ethernet cables that includes unshielded (UTP) and shielded (STP) configurations.
Our factory is the heart of the best bulk deals you can find for any network and communication cables from speaker wires and other electronic wires to plenum cables, coaxial cables, electric wires, telephone wires, fiber optic cables and many more.
We value our customers and clients needs in network cabling and cabling solutions even after sales are disclosed as we offer full assistance whenever they need us.
What is Bulk Cable?
Bulk cables are the most suitable cabling solutions where customizable lengths and specific cable distances are needed. In building constructions, movie theaters, auditoriums, and many more, they are usually the routed cables that are in permanent installations behind the walls or above the ceilings. These are usually cables that are buried deep into the wall, floorboards or ceilings so they require a specific amount of strength, rigidity and durability that can withstand harsh conditions such as dirt, vibration, moisture, and abrasion.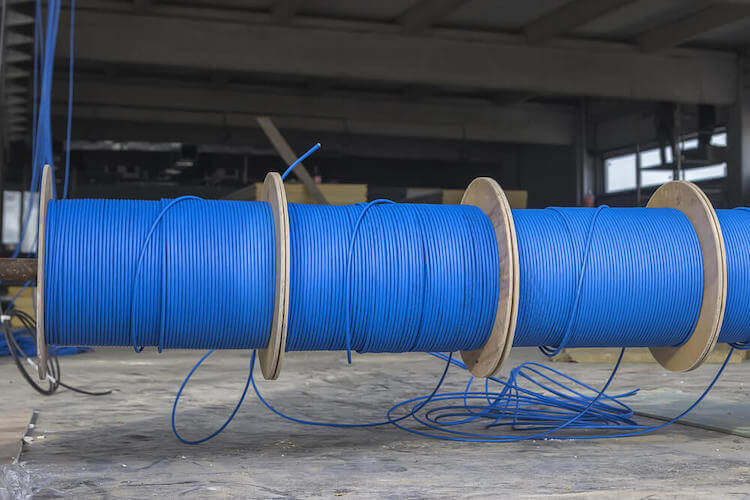 OTSCABLE the best bulk cables in the market with twisted pair wires that fits standards and provide greater bandwidth with minimized crosstalk. We offer networking and coaxial bulk cable up to 1000 ft (305 m), easy to use cable dispensers and tools, connectors and plugs, and cable management hardware ready for use in the field.
OSTCABLE Bulk Cable Manufacturing Process
With our company's expertise in cable production, our in-house cable manufacturing process produces the best premium Bulk Cables
Step #1: Wire Diameter Reduction Through A Series of Wire Drawing Processes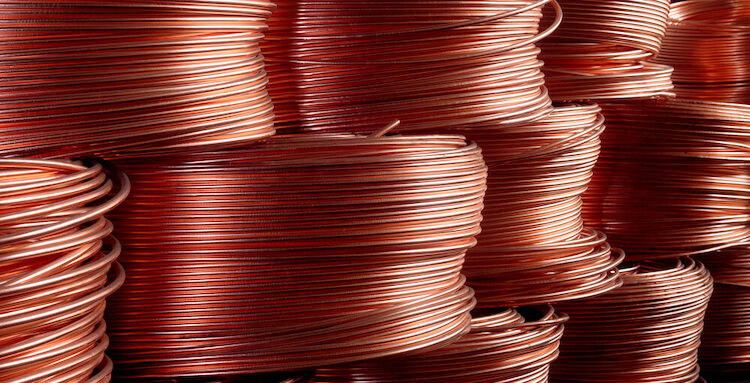 1st Wire Draw
The first step in manufacturing bulk cables is wire drawing. Wire drawing is a process in which the wire is drawn through a die so as to reduce its diameter and increase the length. As this happens, its volume remains the same.
The dies are flooded with lubricant which also serves as a coolant, increasing the life of the dies and keeping the copper wire from overheating.
The result of this process is a 5000 ft of coil of 10, 12, or 14 AWG copper wire.
2nd Wire Draw
The copper wire produced in the first draw will then be transferred to an insulating area of the plant where a second wire draw will be done followed by annealing, before the application of insulation to the copper wire.
In the second wire draw, the size of the wire is reduced to 19, 22, 24, 26AWG or to any size needed.
Step #2: Annealing Softens the Wire
From its brittle state after drawing, the wire needs to be annealed to make it ductile. Annealing is simply the process of heating the copper to a certain temperature then slowly cooling it.
At this stage, the wire submerged in water is heated up to 1000 deg F for just a moment before taking it out of the water. Submerging it in water prevents oxidation and corrosion of the metal.
Step #3: Wire Extrusion, Insulation, and Testing
The next step requires the wire to be passed through an extruder where either a single or double coating of plastic is applied. High-density polyethylene pellets are fed into the extruder, heated and melts.
Step #4: Wire Diameter and Insulation Testing
Before the reels move to the next manufacturing operation, wire diameter and insulation diameter are measured, and the wire is tested for electrical properties as capacitance and resistance.
Step #5: Wire Twisting and Stranding
In this step, the insulated wires are twisted into wire pairs. Each pair has a unique twist length to avoid crosstalk and interference.
The wires will now be tested for electrical defects such as crosses, shorts, and opens.
Step #6: Cabling
The wires that came out from the stranding process are grouped together forming a multi-unit cable core. A rotating core truck twist together the cables that provides protection against electrical interference and provides flexibility.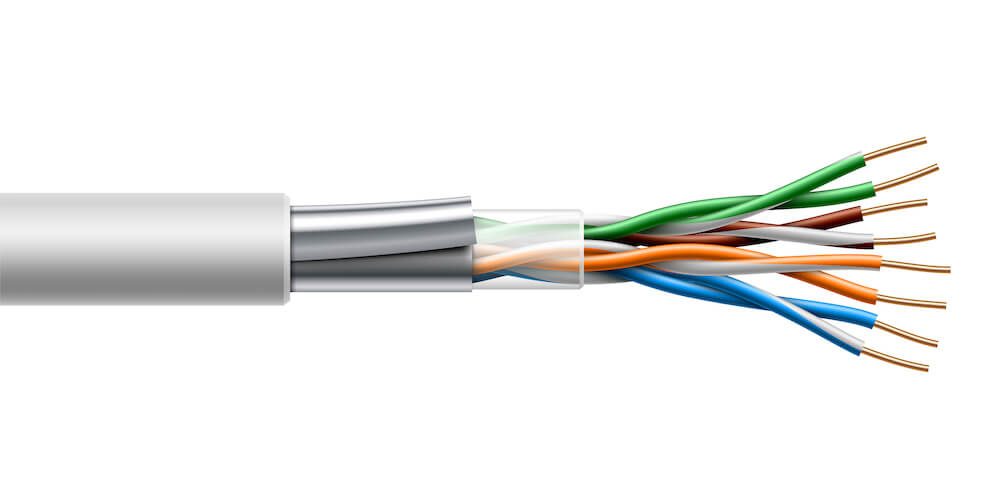 Step #7: Jacketing
At jacketing, several operations such as gel-filling, armoring, jacketing, and printing are performed to produce the finished cable. Upon finishing the jacketing operation, the finished cable is wound onto wooden reels.
Gel-filling and Armoring
The cable core is heated ensuring that the filling compound penetrates possible voids. A filling compound is added into the heated core in the filling chambers. Then finally, a plastic core is wrapped around the cable.
Metal Sheathing
Depending on the cable design, a protective metal sheathing of either aluminum or aluminum and steel combined may be added during this manufacturing step. The aluminum acts as a grounding path for high-voltage surges that may be caused by lightning strikes and other eventualities in aerial cables, while steel adds mechanical protection for buried cables.
Extrusion of Outer Cable Jacket
Extrusion again takes place for the outer cable jacket. It is usually made from low-density polyethylene, is colored black and can has a characteristic of being ultraviolet light resistive in case it is exposed to sunlight. This rugged thermoplastic is the final protective layer applied into the group of conductors enclosing the against the environmental conditions.
Cooling
The jacketed cable then passes through a temperature- controlled water trough, which cools the jacket. The cable is dried, and the top layer of the jacket is heated slightly so that printer markings can be imprinted on it. The cable labels are stamped into the jacket itself and will be permanently marked for its lifetime.
Step #8: Cables Tested Before Shipping
After the jacketing operation, the cable is wound onto wooden or metal reels. Then it is transported to the final test facility.
Physical Inspection of the Bulk Cable
An inspector checks for proper placement of units, subunits, and spare pairs within the cable.
Fluke and Electrical Test
Electrical tests include a ring-out of all conductors for continuity and a core-to-sheath test. The core-to-sheath test measures minimum voltage requirements between the cable core and the metal sheath; this helps ensure that high-voltage surges, such as lightning strikes, cannot reach the conductors. A high-voltage test is also done to check the conductor's electrical integrity. Tests will be performed for mutual capacitance, unbalance, and resistance.
Shipping
Before cable shipment, the cable ends are sealed with a steel or plastic cap, and testing air-core cables. Such cables are equipped with valves so that dry, pressurized air can be pumped into them to protect them from moisture.
Bulk Cable Standard Packaging Specifications
For bulk orders, we have the standard 1000 feet(305 m) per reel weighing about 11 kg. A carton contains 2 rolls. We also have cable spools of about 100m, 500m, and 1000m that you can choose from.
Quality Control
"If a thing's worth doing, it's worth doing well," as quoted by a Chinese proverb.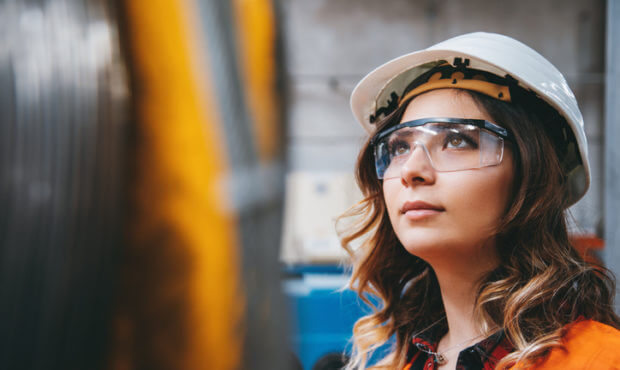 OTSCABLE not only assures the best quality Bulk Cables are delivered into the market but also upholds an environmental responsibility of disposing of raw materials, in-process products, and end-products which can potentially harm the environment.
OTSCABLE follows a round of quality checks throughout the production process from raw material acceptance to production and to end-products processing prior to shipping.
Raw-Material Quality Control (RMQC)
High-quality raw material is paramount in delivering standard-wise end-products. Upon delivery of the raw materials (copper wires, etc), they go through IDC inspection that determines whether they pass or fail. Failure to meet specific standards will automatically reject the raw materials.
Production Quality Control (PQC)
Mass producing bulk cables from the raw materials stored in the warehouse is carried out in the production area.
Fluke testing is done to test for on-contact to contact voltage, continuity detection, and open jaw current detection. Also, the connectors are checked if they conform with T568B standard.
OTSCABLE also carries out a series of quality checks in the production area whether daily, weekly, monthly or yearly. This is to check if certain measures should be done in their machines or manufacturing process should be improved or fixed to meet safety standards for both the process and their employees.
In-Process Quality Control (IPQC) and Unfinished Product Quality Control (uPQC)
These are checks that are carried out during mass production is completed. In-process materials would be strictly tested for identity, quality, strength, and purity as appropriate and approved or rejected by the quality control unit during the production process.
Quality Control Before Packing and Final Quality Control
Before LAN Cables are packed or boxed, the QC unit checks the products for possible cracks, breaks and cable connectivity. The cables are also physically inspected and tested (electrical tests are run).
Certifications
CE Approved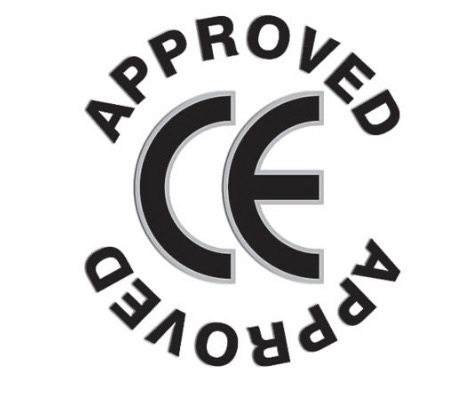 Products with a CE marking indicates conformity with safety, health and environmental protection standards for products sold within the European Economic Area (EEA), however, this is also recognizable worldwide.
RoHs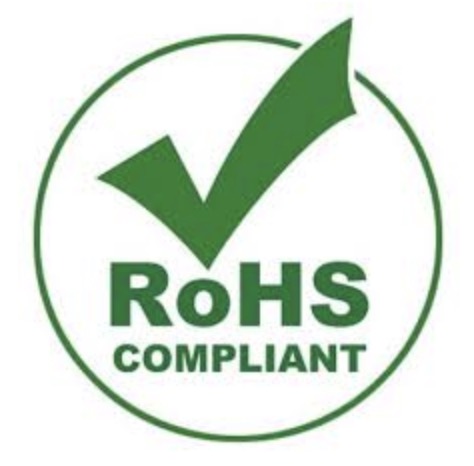 RoHS stands for Restriction of Hazardous Substances. A RoHS listed product means the product has passed qualifications preventing the use of banned hazardous materials electrical and electronic products. These materials are hazardous to the environment and cause pollution to landfills. Moreover, they are dangerous when exposed during manufacturing and recycling.
UL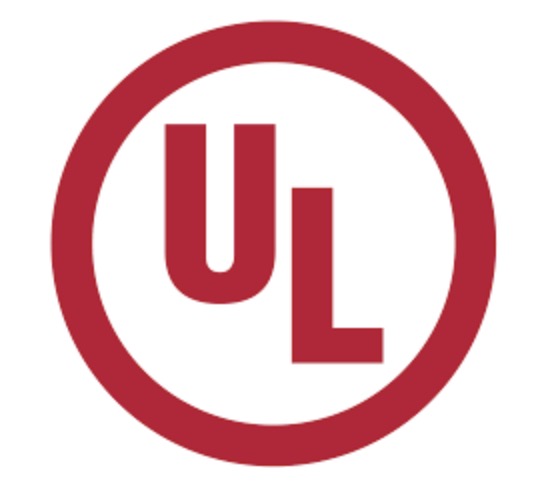 Underwriters Laboratories (UL) is a Nationally Recognized Testing Laboratory (NRTL) recognized by the Occupational Safety and Health Administration (OSHA). As an NRTL, UL devises, publishes, updates, and maintains minimal standards that certain types of products: magnetic components, electronics, plastics, potable water, and others.
Features
Offered with an In-wall, CM Rated or CMR Rated, Plenum, CMP Rated, or PVC jacket these cables are perfect for creating patch cables or for horizontal, in-wall installations.
100% pure copper.
HD polyolefin insulation, grouped with cross slot with drain wire making the cable structure stable and protected by a thermoplastic and non-flame propagating sheath colored according to customer's request.

There are no moving parts inside the box to prevent kinking.
Dispensing cable easy.
The solid bulk cable is packaged in a double-layered carton that protects the cable from damage during shipping.
verified as compliant with EIA/TIA standards.
Category Bulk Cables
OTSCABLE bulk deals are stranded cables available in Cat5e/Cat6/Cat7 bulk Ethernet cables in Unshielded Twisted Pair (UTP), Foiled Twisted Pair (FTP), Shielded/ Screened Unshielded Twisted Pair (S/UTP), Foiled Unshielded Twisted Pair (F/UTP) and Shielded/Screened Foiled Twisted Pair. Solid bulk cables from OTSCABLES have been tested to exceed TIA industry performance standards.
Cat5e Bulk Cable
Capable of transmitting data at speeds of up to 1000 Mbps (1 Gigabit per second); commonly found in most home networks.
OTSCABLE offers the following Cat5e Bulk Cable:
Cat6 Bulk Cable
These are bigger than Cat5e and are designed under industry standard conditions to perform at frequencies of up to 250 MHz offering higher performance for better transmission of data at speeds up to 1000 Mbps.
OTSCABLE offers the following Cat6 Bulk Cable:
Cat6a Bulk Cable (Augmented Category)
An enhanced version of Cat6 operating at frequencies of up to 500 MHz and can support transmission speeds at 10 Gigabits per second (Gbps).
OTSCABLE offers the following Cat6a Bulk Cable:
Cat7 Bulk Cable
An F/STP (PiMF) cable that includes shielding for individual pairs and the cable itself (Cat7 sftp Cable). It is rated for transmission frequencies up to 600 MHz and designed for 10-gigabit speeds. Category 7 is terminated with RJ-45 compatible GG45 connectors or TERA connectors.
Cat8 Bulk Cable
The most advanced category, Cat8 S/FTP Cable, is intended to support 25GBASE-T and 40GBASE-T applications for only short distances (up to 30 meters) for switch-to-server connections.
Outdoor Bulk Cable
Our outdoor bulk cables are made to use in outdoor settings. The outdoor cables are made to withstand elements such as heat and cold, UV rays, etc, as the jacket is made of PE or PVC that is UV resistant.
Difference between UTP, FTP, S/UTP & F/UTP and S/FTP
UTP

Unshielded Twisted Pair

A 100-ohm copper cable consisting of 2 to 1800 twisted pairs of wires that are unshielded surrounded by an outer jacket;

Smaller in diameter, but unprotected against interference

FTP

Foiled Twisted Pair

FTP offers an additional layer of protection with shielding/screening. A foil is wrapped around the twisted wires.

This protects against EMI/FRI and crosstalk.

S/UTP & F/UTP

Shielded/ Screened or

Foiled Unshielded

Twisted Pair

Overall braid and foil screen are wrapped around the cable covering the 4 pairs of unshielded twisted pairs.

S/FTP

Shielded and Foiled

Twisted Pair

Has a foil shielding in every pair of twisted wires plus an overall screen braided around the wires.

This

provides the maximum level of protection from

interference.
Benefits
Can Be Perfectly Tailored to Your Specific Need
Buying cables in bulk can save you a lot of money and time. You can easily customize your own cable length and distance. OTSCABLE bulk cable is offered in a variety of colors and standard length of 1000 ft per spool to suit your needs.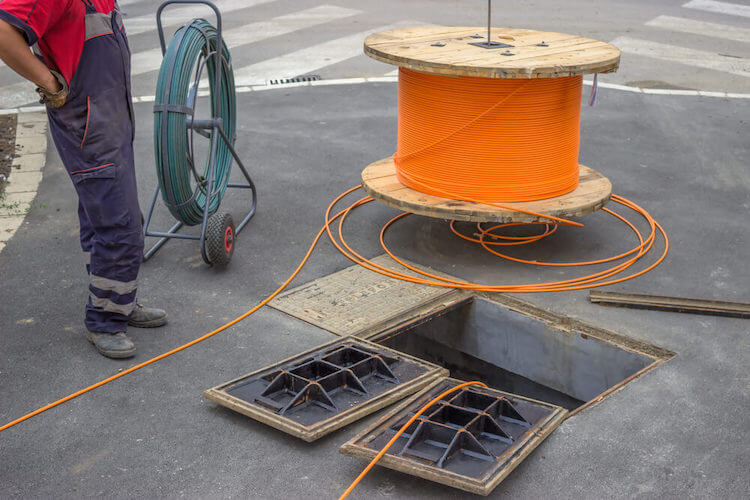 High-grade Electrical Performance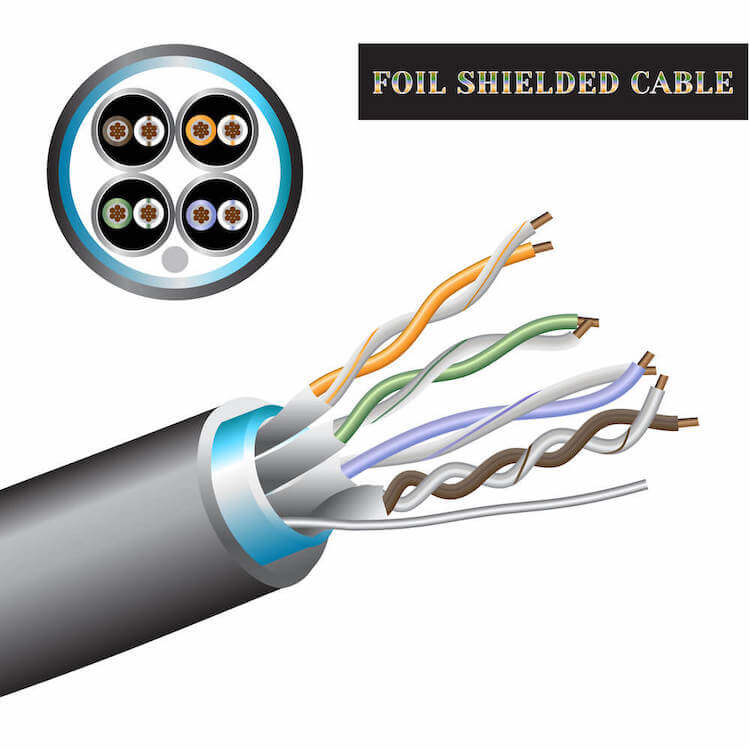 Electrical performance is best achieved as the twisted conductor pairs are gap-free. This means that the conductor-to-conductor spacing, or centricity, is kept uniform, offering excellent and consistently reliable movement of electrical signals.
Minimized Latency
Latency is at minimum with OTSCABLE's ethernet bulk cables, providing sturdy signals between two connections.
Applications
Computer networks at the office
Wiring home with Ethernet connectivity at customized lengths
Telecommunications
Speakers
Security Systems
Frequently Asked Questions
Here, we've gathered questions that are commonly asked about Bulk Cables, product order and product samples. Feel free to drop us a question if you didn't find what you are looking for below.
About Bulk Cables
How can I make my own custom Ethernet cable with Bulk cables?
This is one of the most common questions we get because who wouldn't want to save a lot of money from buying pre-made Ethernet cables or patch cables when you can make on your own? This is actually a more practical approach when you need a custom length of Ethernet of cable or when you need a lot of patch cables. It can really be cost effective when you buy bulk cables.
When making Ethernet cables, you will need the following:
Bulk ethernet cable
Relief boots
RJ-45 crimping tool
Wire cutters, wire strippers, or scissors
All of these are offered by OTSCABLES at very affordable prices and good quality. The procedure can be the same as making patch cables. You can refer to our Manufacturing Process Phase 2here.
Products Order FAQS
How is your terms of payment?
Our terms of payment is usually via telegraphic transfer (T/T), but you can suggest other options that we may consider such as Letter of credit (L/C). We usually let the customer pay 30% in advance and 70% balance before shipping.
What's your delivery time?
Our delivery time is usually after 30 days, but special considerations for short orders may be accommodated for a shorter time. At OTSCABLE, we value intimate communications with our clients so that both parties are satisfied at the end of the day.
How about your price and MOQ?
About the price, it is best that you contact us, but at this early stage of wanting to know about our price range, we can assure you the best quality with the most competitive price you could ever find.
We have also special considerations for small orders so you won't have to worry about MOQ.
Can I get the schedule of my order?
Sure, when we begin your order, we could tell you everything.
When will I receive my customs clearance documents?
After we confirm that we have received your remittance, we will immediately arrange a DHL shipping to your requested address.
Products Sample FAQS
How can I get the free sample?
The purpose of the business is Win-Win, we are glad to receive your email about inquiry, free sample, etc.
Which information do I must provide?
Name,Email,Company,Country,City,Address
Which express company do you have?
DHL, UPS, EMS, TNT, FEDEX or you can suggest.
How long does it take to my address?
One week is the usual duration before you can receive your free sample.
Why Choose OTSCABLE Bulk Cables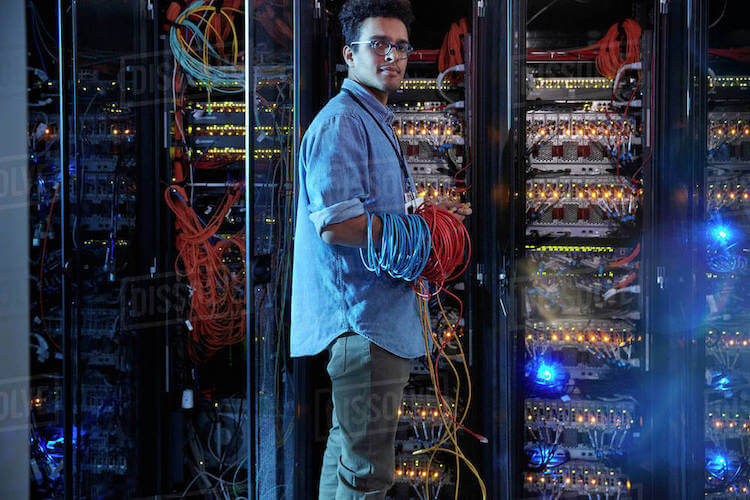 If you are looking for China Bulk Cable supplier/manufacturer, then look no further because you have found the best place to buy your bulk ethernet cabling and phone cabling needs.
Whether you're a beginner in cable installations or already an expert, we'd be happy to guide you on the basics and beyond of network and telecommunications cabling. We have grown and prospered in the business of manufacturing Bulk Cables for more than 17 years, continuously innovating and researching for more to find the best solutions for our customers.
At OTSCABLE, it is not just about disclosing a sale and throwing you a sales pitch. We throw our dedication and passion in what we do to meet and exceed cabling requirements and give the best customer-service and after-sales service. We can also give support in your OEM/ODM needs.
We have loyal customers from the Middle East, Africa, South America, Europe and many more. Be one of them! Talk to us and we'd be happy to accommodate you in your long and tedious journey of finding the right China supplier of Bulk Cables.
Industries Solutions
---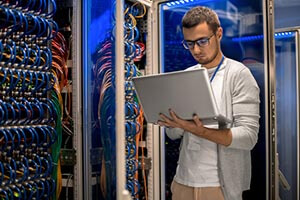 ---
Data Center Cabling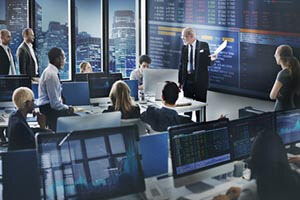 ---
Enterprise Networks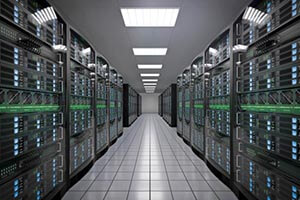 ---
Optical Cable OEM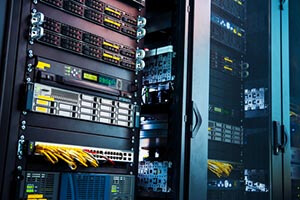 ---
Optical Transport
---
Send Us a Message
Welcome to contact us by fill the right contact form or write to us directly by the contact info below:
---
+86 (0) 755-23769401
---

---
Send us a message if you have any questions or request a quote. Our experts will give you a reply within 12 hours and help you select the right product you want.
---