Cat8 Bulk Cable
---
Otscable is cat8 bulk cable manufacturer based-in China since 1998. We offer high quality cat8 SFTP bulk cable. Feel free to request a free quote or ask free samples to do evaluation. If you can't find the product you want or need any custom service, leave us a message, our expert will be back to you soon.
Category 8 (Cat8) Bulk Cable
The most awaited state-of-the-art, next-generation 25 and 40 GBASE-T Data Center Cable for high speed communication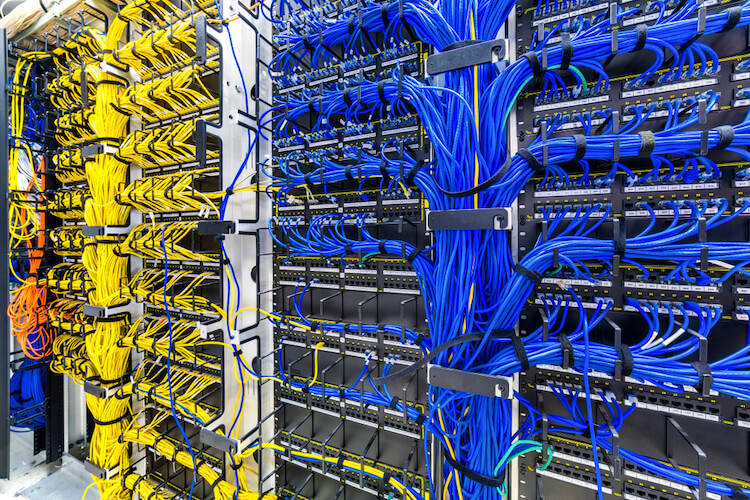 The Cat8 bulk cable is the newest 2019 installment for the Ethernet cable technology and we have it on-hand! Ideal for short runs with the highest data network performance, bulk Cat8 cable brings the next generation of network cabling solutions for data centers.
OTSCABLE offers affordable, high-performance Category 8 bulk cables. We carry Cat8 cables with up to four times the bandwidth of our Category 6A copper cabling. Our Cat8 cables can be used in applications requiring 25 and 40GBASE-T. This delivers up to 40Gbps speeds with enhanced elimination of crosstalk.
Cat8 bulk cables support a bandwidth of up to 2000 MHz for a standard distance of 30 meters to 36 meters. TIA approved Cat8 cables to augment the future of copper cable networks, providing tons of benefits for many IT infrastructures and many industries.
If you want to seamlessly add greater bandwidth and offset the capabilities of network performance in your business, look into our line of affordable and high quality Cat8 bulk cables.
What We offer
OTSCABLE is a Cat8 bulk cable supplier, manufacturer, OEM/ODM. We have 17 years and counting experience in delivering Ethernet bulk cables used for voice, video, data, security, LAN, token ring, and 10/100/1000 Base-T networking.
Flexible Connector Options
Our Cat8 cables can be terminated with RJ45 or Cat7/7A compatible connectors such as GG45 or TERA.
We offer ISO's two classes for Cat8 cables:
Class I - Category 8.1: a backward compatible cable that is interoperable with Class EA (Category 6A) using 8P8C (RJ45) connectors.
Fastest Ethernet Cable Available
Cat8 Ethernet network cable can do data transmission with up to a speed of 40 Gbps. It's the fastest SSTP Ethernet Cable and not to mention, the most robust and flexible cable category.
Reliable, Stable and Durable Connectivity
OTSCABLE manufactures Cat8 with cable specifications exceeding TIA standards. Our Cat8 bulk cables are all ROHS, LSZH and ETL compliant and UL listed which bears CE markings. 100% pure & thick (22 AWG) copper wires are used as the conductors.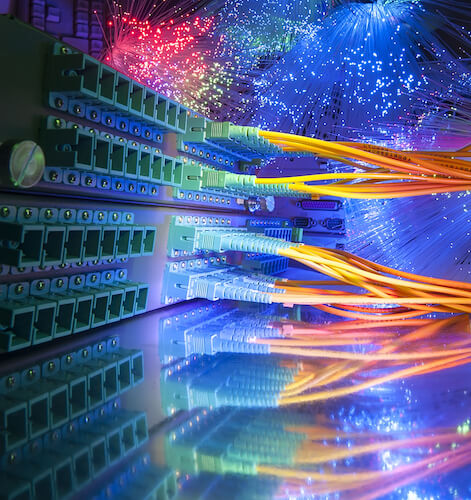 Braiding is tighter and shielding is ensured as tucked as possible and have passed QC standards to eliminate signal interference, system loss and signal attenuation. Also the copper wires are wrapped with 0.8mm thickness of PVC which is more durable ,flexible, anti-aging, toughness.
Best-priced, High-Quality Cat8 Cable Bulk
As a leading certified China manufacturer and wholesale bulk supplier of LAN cables, OTSCABLE offers the best prices you can get for our Cat8 bulk cable reels - better than other suppliers offering Cat8 for sale products.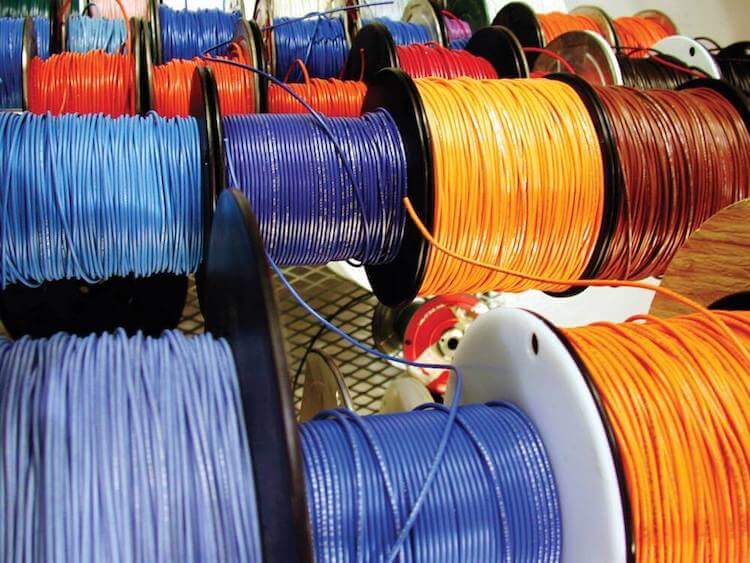 We offer 100m (320 ft) per reel, 305m (1000ft)/reel, 500m(1640 ft/reel), and 1000 m (3200ft)/reel at very affordable prices and at high quality.
Built to Future-Proof Data Center Networks and Telecommunications Network
Our Cat8 Ethernet cable bulk is not only intended for data centers and telecommunications network as it can be used for other high performance networking applications such as in gaming (PS4, X-box) and cloud data server. Network applications requiring high speeds communications such as in AI (Artificial Intelligence) smart products, Apple Siri and Google home can also benefit from Cat8 cabling.
Cat8 cables is applicable for almost all computer data center, enterprise data center, and cloud server centers available.
We Offer Ruggedized Cable Insulation and High-Grade PVC Jacket Shielding
The main insulation we use is Polyethylene (PE), grouped under polyester tape and aluminum foil. We also offer shielding for an enhanced protection over interference. We ensure high performance of our cables even when subjected to heavy-duty applications. Our cables are jacketed with PVC and non-flame propagating sheath.
We Offer Different Color Options
Different cable applications would oftentimes be easily distinguishable with different cable color schemes. OTSCABLE has a variety of Cat8 cable colors that you can choose from, such as Gray, Black, Green, Blue, Red, Yellow, Orange, White, Purple and Pink.
Cat8 SFTP/SSTP Bulk Cable
Cat8 Screened Shielded Twisted Pair (SSTP), also referred to as Screened Foiled Twisted Pair (SFTP) is a fully shielded cable; meaning every twisted copper cables are shielded and an added outer foil/shield covers all the conductors.
Cat8 bulk cables are available in shielded forms as the cable is composed of large diameter wires. As such, these wires are intended to have a certain distance allowance between them to avoid signal attenuation and unfavorable crosstalks (alien crosstalks). So shielding is important to improve the noise resistance of these cables making them ideal for high EMI environments such as in data centers, power stations, hospitals and factories.
Although shielding makes the Cat8 cable bulkier, it does have the advantage of being the strongest cable as compared with the lower category cables such as Cat5e, Cat6, Cat6A and Cat7/7A that ensures the safety and maximum longevity in installed systems.
Benefits of Bulk Cat8 Cables
Cost Saving - Copper cabling is proven to be more cost effective and reliable. Additional hardware costs are also not necessary which saves you a lot of bucks.
Covers the versatility of the latest wiring system blueprint
Suitable choice for gaming, downloading/watching large 3D movies
Suitable for streaming and networking
High-performance ability for ATM are met.
Long service life due to heavy sheath and jacket protection.
Innovative solutions for the future of enterprise network, Ethernet network and data center cabling.
Superior product specs for PoE applications.
Reliable alternative to fiber optic cabling.
Advanced and superior features as compared with lower Category Ethernet products.
Advanced shielding technology that counteracts harsh environmental conditions.
Bandwidth is higher than Cat6A and Cata7/7A cables.
Frequently Asked Questions About Cat8 Cables
Is Cat8 backwards compatible?
Yes. Cat8 cable is entirely backward compatible with its earlier category versions such as Cat7, Cat6, Cat5e.
Where can you use Cat8 for?
Cat8 cables can only be employed in data centers, given its high-end capabilities. It is not recommended for apartment buildings, offices and other general cabling use.
How can you install Cat8 cables? Is it ideal for top-of-rack architecture or end-of-row topology?
Cat8 cables can be installed in a matter of only short distances only, say a maximum of 36 meters. Our cables are flexible enough to support both top-of-rack and end-of-row installations.
Before you decide on buying Cat8 cables, you should first plan on the length and how many connections you need so that you can accommodate cabling upgrades in the future. Otscable can help you plan ahead.
Are there upgrades in the design of jacks and plugs of Cat8 cables?
Yes. Upgrades are done in the jack and plug so as to accommodate the bandwidth requirements of the Cat8 cables. Nonetheless, the design of the outer casing is almost the same with the other category. This is just so they can still work with standard patch panel design, switches and other existing devices.
As a client, what should be the preliminary steps in planning for a Cat8 cable infrastructure?
We recommend installation for Cat8 cables at a modular deployment with a distance of only 30 meters from the rack to its location. This is to sustain the capabilities of the Cat8 cable which is to support 25G/40GBASE-T applications.
For structured cabling, the layout can accommodate a permanent link of 24 meters with 6 meters for patch cords.
For end-of-row installation, jack-to-jack distance can be 24 meters with 6 meters length for patch cord.
For top-of-rack installation or point-to-point architectures, server to switch distance can be 3 meters. Patch cord length can be planned for 20 meters depending on the wire gauge and loss per unit length.
Can Cat8 cables be terminated in field installations?
Yes. Grounding the Cat8 cable can be a bit difficult for its shielded body and this can be a challenge for contractors. We also improved the design for the jacks of Cat8 to sustain the cable so you can easily ground the cable and connector during installation.
What are the standards for Cat 8 cabling?
Cat8 specifications are listed in the cabling standards as follows:
IEEE 802.3bq 25G/40GBASE-T
ANSI/TIA-568.2-D
ANSI/TIA-1152-A
ISO/IEC Standards
Industries Solutions
---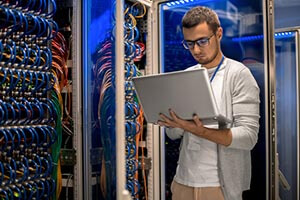 ---
Data Center Cabling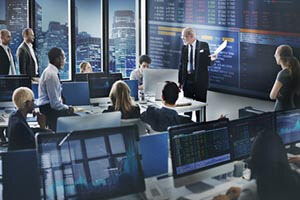 ---
Enterprise Networks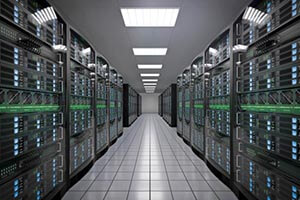 ---
Optical Cable OEM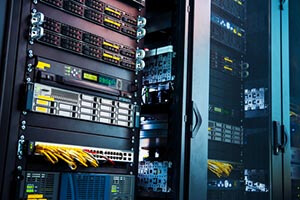 ---
Optical Transport
---
Send Us a Message
Welcome to contact us by fill the right contact form or write to us directly by the contact info below:
---
+86 (0) 755-23769401
---

---
Send us a message if you have any questions or request a quote. Our experts will give you a reply within 12 hours and help you select the right product you want.
---