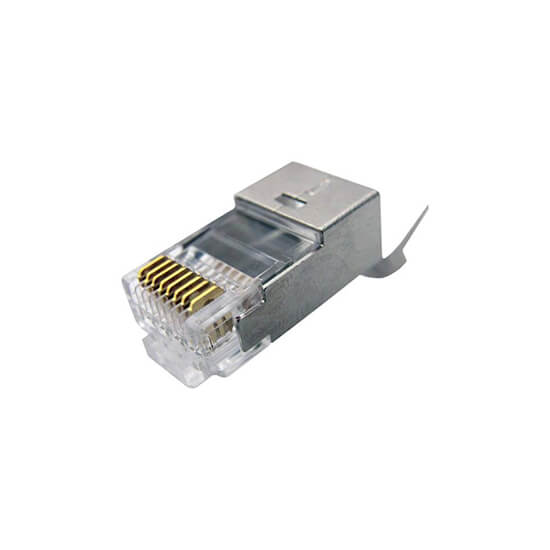 ---
Cat6 ftp modular plug
---
Cat6 FTP Modular Plug is an important network connection interface device,it is a fixed direction and can be inserted automatically to prevent the loss of plastic connectors for network communications,mainly used to connect LAN ports, hubs, switches, and so on.
Cable-to-plug tensile strength: 20lbs (89N) (min.)
Durability: 750 matching cycles
Temperature range: -40 ~ 60oC
UL applications: 250V AC, 2A (max.)
Dielectric withstanding voltage: 500V AC
Insulation resistance: 35M Ohm (max.), after environmental testing
---
---
Product Name HM-8P8C Shielded Modular Plug
Model HM-8P8C shielded
Connecting device Network CARDS, hubs, switches, phone
Connector Port: RJ45
Temperature range: -40 ~ 60oC
Copper sheet: 8
Number of slots: 8
Material: PC & iron sheet
Shielded Yes
Gold-plate 50U
Length type Long body
Color: Transparent
Length 22.45± 0.2mm
Certification: CE & RoHS
Warranty: 1 year
Packing: 1000 pieces in a plastic bag packaging
Delivery: Timely
---
Send Us a Message
Welcome to contact us by fill the right contact form or write to us directly by the contact info below:
---
+86 (0) 755-23769401
---

---
Send us a message if you have any questions or request a quote. Our experts will give you a reply within 12 hours and help you select the right product you want.
---