Outdoor Bulk Cables
---
Otscable is outdoor bulk cable manufacturer based-in China. Otscable offers performance grade outdoor bulk ethernet bulk cables that includes unshielded (UTP) FTP (Foil twisted pair) and shielded (STP) configurations. If you can't find the product you want or need any custom service, leave us a message, our expert will be back to you soon.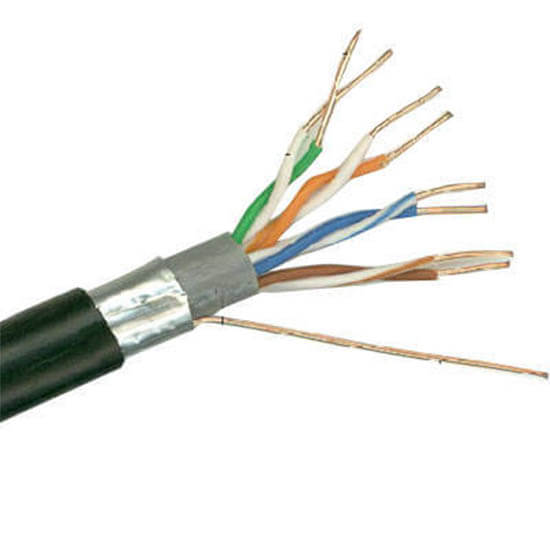 ---
Outdoor FTP Bulk Cable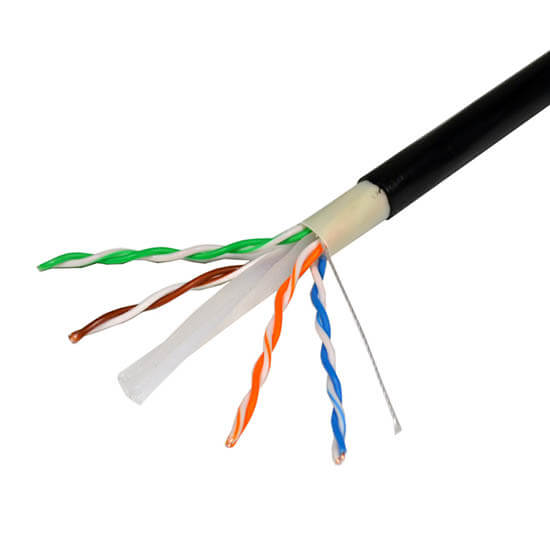 ---
Outdoor SFTP Bulk Cable
Outdoor/Direct Burial/Aerial/Industrial Bulk Cable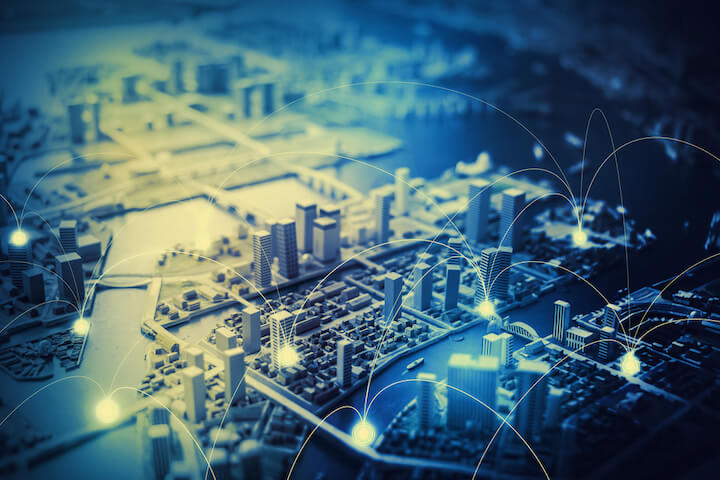 Outdoor Ethernet Bulk Cables are intended to be installed outside of a building or home. The main difference between indoor and outdoor Cat5e, Cat6, Cat6A, Cat7 and Cat8 cables is attributed to the larger jacket thickness and bulkier stature it has as it is designed to withstand outdoor problematic issues. A denser jacket material also protects the cable from abrasion and interruption of transmitting signals from vibrations. A more durable form of PVC (UV PVC) is used for the jacket and either gel-filled or sealed by a waterproof tape to prevent the moisture from reaching the core of the cable.
Direct burial bulk cables differ from outdoor-rated cables in the way that they are designed to be buried under dirt, without the use of conduit. A conduit is something that protects the cable from elements such as dirt and particles. It may be a plastic or metal tubing.
Direct Burial/Outdoor rated Black Ethernet Cables has solid bare copper, CMX, CMR, CMP rated sold in 1000 FT per spool. When required to be installed in hanging positions or aerial applications, outdoor cables are equipped with a steel wire that will prevent sagging.
What OTSCABLES Offers
Our Outdoor Bulk Cables cables uses 23 AWG solid copper conductors with a spline to limit cross-talks. These are jacketed with a strong thermoplastic (UV PVC) to face conditions such as:
Dirt
Moisture and extreme temperatures
UV and sunlight
Abrasion
Extreme Vibration
These 1000 FT black Ethernet Outdoor Cable Spools can be enough to run distances between buildings and devices including ATMs. Featuring variable termination options such as standard IDC, outdoor cables are also good for supporting Power-over-Ethernet.
We offer gel-filled, waterproof tape, aerial wire, and PE for jacketing and it's fully up to you to choose or let us pick the right outdoor/direct burial Cat5e, Cat6, Cat6A, Cat7 or Cat8 bulk Ethernet cable jacket to suit your intended application. At the end of the day, it's all about delivering the high speed connection you need to generate the right ROI. At OTSCABLES, we aim to give you the best cables.
Here's why you've chosen the right outdoor cable manufacturer
...and Proof that you've made the right outdoor cable decision
We manufacture outdoor-rated bulk cables that have passed a series of through a thorough tests in accordance withTelecommunications Industry Association (TIA) andInternational Organization for Standardization (ISO) standards.
With the standards for the following exceeded, our industrial bulk cables are good to go for installation.
Copper Cable Certification

Description

✓Wiremap Test/Continuity Test

This test is for letting us know that there is continuity in the conductors and each of the four-pair conductor is connected correctly to the right pin designation at the end of the cable. Wiremap testing tests the following:

Open circuits
Short circuits
Improper termination
Drain wire continuity
Color

By conforming with this test, you can make sure that your system can reliably deliver high speed transmission of data and voice High speed transmission of voice and data.

✓Network Cable Propagation Delay

Propagation delay is the amount of time taken by a signal to reach the end of the cable from its origin. Propagation delay is an important parameter in testing outdoor cables as it determines if signals are transmitted at the far end in the appropriate speed.




Speed of transmission is affected by the insulating material. It is a known fact that cable constructions with 3 x 1 and 2 x 2 could bring about errors in transmission into the network that use four-pair wires. These errors could result from the fact that transmission of signals in sequence over different wire pairs would not necessarily arrive at the receiver in the same sequence.

✓Delay Skew

Delay skew is the difference between the pair with the highest propagation delay and the pair with the least propagation delay.




Delay skew is another important parameter as it determines the quality of the jacketing material. Constructions of these cable sheaths can be 3x1 (one pair in a four-pair was insulated in a substitute material) or 2x2 cable construction. This became a norm when there was a shortage for jacketing material called fluorinated ethylene propylene (FEP) occurred.

✓Cable Length

In testing the length of the manufactured outdoor cable, we verify the following:

Maximum permanent cable is set at 90 m. An addition of 2 m at each end for leads are made, and an allowance of 10%, having a total of 103.4 m. The test will pass up to lengths of 104.4 m.
Maximum channel cabling link is 90 m. An addition of 10 m is made for patch leads, fly leads and equipment leads. Increase this length to 10% for a total of 110 m.

✓Insertion Loss (IL)

Insertion Loss is the loss of signal between the receiver and the transmitter. It is tested in a frequency range and evaluated against a category limit through that range.

✓Return Loss (RL)

Return Loss is the loss of power measured as the difference between the signal's amplitude in test and the signal's amplitude returned by the cable and is expressed in dB.




Return Loss measures how well devices are matched. A match is considered good if return loss is high. OTSCABLES has a high return loss that results in a lower insertion loss.

✓Near-End Crosstalk (NEXT)

NEXT (near-end crosstalk) loss is the measure of undesirable signal in a transmitter's near end and its pairs.




Crossed or crushed wire pairs are the usual cause of NEXT that exposes the wires and results in undesirable noises.

✓Power Sum NEXT (PSNEXT)

PSNEXT (power sum near-end crosstalk) loss is the result of the combined near-end crosstalk in all the other operating pairs.




This parameter tells us how the pairs are impacted when used in a network when all the pairs (four) are transmitting signals.

✓Attenuation-to-crosstalk ratio, far-end, formerly known as Equal-Level Far-End Crosstalk (ELFEXT)

Attenuation-to-Crosstalk ratio (ACR) or headroom is the difference between the attenuation signal and the produced NEXT and is measured in decibels (dB).




The ACR measures how much stronger the attenuated signal is than the crosstalk at the destination (receiving) end of a communications circuit.

✓Power Sum ELFEXT (PSELFEXT)

Power Sum ELFEXT (PSELFEXT) is the sum of FEXT values from 3 wire pairs as they affect the other wire pair, minus the insertion loss of the channel.

✓Power sum ACR (PSACR)

Power Sum ACR (PSACR) is done in the same way as ACR, but uses PSNEXT values in the calculation rather than NEXT.

✓DC Loop Resistance

DC Loop Resistance measures the total resistance through one wire pair looped at one end of the connection. This parameter plays a major role for power over Ethernet.
Best Bulk Outdoor Cable Deals You Can Find
OTSCABLES offers bulk deals for shielded and unshielded outdoor cables. You may choose from 100m (320 ft) per reel, 305m (1000ft)/reel, 500m(1640 ft/reel), and 1000 m (3200ft)/reel.
We Offer Numerous Color Options
Different cable applications would oftentimes be easily distinguishable with different cable color schemes. OTSCABLES has a variety of outdoor cable colors that you can choose from, such as Gray, Black, Green, Blue, Red, Yellow, Orange, White, Purple and Pink.
Outdoor Bulk Cable Types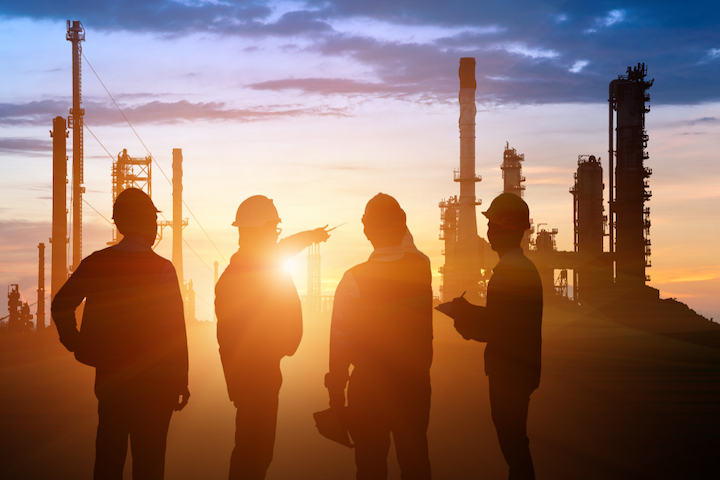 We have various options for Outdoor Bulk Cable types such as Rooftop Aerial Cables and Direct Burial Outdoor Cables. Outdoor cable types can also be categorized according to their categories and if they are shielded or unshielded such as Outdoor UTP cable, Outdoor FTP cable, and Outdoor SFTP Cable.
Outdoor Bulk Ethernet Cable, Gel Filled, Direct Burial Shielded Solid Copper
Outdoor Ethernet cables are designed to transmit signals efficiently in the outside set up, manufactured with low density polyethylene jacket. The jacket serves as protection against UV radiation and its insulation is also gel filled to become anti-moisture.
1000FT Outdoor Bulk Ethernet Cable, Shielded Aerial
This type of cable is intended for aerial applications. To protect it from sunlight and radiation, It has a CMX polyethylene jacket. The aluminum foil shield serves as protection from crosstalks. A drain wire is to ensure signal is not loss during transmission. Sagging is also prevented with its wire messenger.
FTP Shielded Direct Burial Cable
Our FTP Shielded Direct Burial Cables feature aluminum foil shielding that protects the cable from crosstalks. It is CMX rated with an additional feature for resisting moisture migration. We offer Cat5e and Cat6 shielded FTP Outdoor cables.
UTP Gel-Filled Direct Burial Cable
Our unshielded cable version of direct burial cable is gel-filled enhanced with a UV resistant feature and a thicker wrap tape specially intended for direct burial installations. The cable is also CMX rated. We offer UTP gel-filled Cat5e outdoor cables, as Outdoor Cat6 bulk cables.
SFTP Shielded Gel-filled direct burial cable
Our shielded, foiled outdoor bulk cable has an extra layer of protection from UV and water intrusion.
Cat5e Outdoor Cable
CMX UV Outdoor Rated Cat5e 100Mhz Bulk Cable is intended for outdoor network installations, such as in aerial applications or conduit duct applications. The outer jacket material is coated with UV-resistant coating, protecting your cable from harsh conditions. To aid in cable management, our Cat5e UV CMX cable is available in pull boxes.
Cat5e Gel-Filled Direct Burial Cable
Our Gel-Filled Cat5e Outdoor direct burial cable has an added layer of tape wrap manufactured for direct burial installations. It is UV resistant with an LSZH jacket. The wires in the cable are 23 AWG solid copper with a CMX rating.
Cat5e Shielded Gel-Filled Direct Burial Cable
Our Shielded Gel-Filled Cat5e Outdoor direct burial cable has an additional tape wrap layer for direct burial installations. For signal protection in noise-filled environments, the cable also features aluminum foil shielding. Additionally, the cat5e bulk outdoor cables has a solid copper conductors and a CMX rated UV resistant jacket.
Cat5e Shielded Direct Burial Cable
OTSCABLES Shielded CAT5E Direct Burial cable is intended for exposure to the outdoor setting for permanent installations. The cable has 24 AWG solid copper wires and has an excellent attenuation and crosstalk characteristics that exceeds EIA and TIA standards. Aluminum shielding is also present for superior shielding aside from its UV PVC jacket.
Cat5e Shielded Outdoor Cable with Messenger
Our Shielded CAT5E Outdoor cable with messenger wire for direct burial and aerial installations. It has a galvanized steel messenger wire that supports the cable structure. In aerial applications, the Cat5e Aerial Cable prevents sagging with its messenger. Signal clarity is also promoted with its aluminum foil shielding. This extra layer of protection prevents noise and crosstalks.
CAT6 Outdoor Cable
CMX UV Resistant Cat6 500Mhz Bulk Cable is ideal for Outdoor network installations. Whether you are wiring your home, office or entire campus, our Outdoor CAT6 cable is designed for Gigabit Ethernet, high bandwidth data, audio/video and security applications.
Cat6 Gel Filled Direct Burial Cable
Cat6 Waterproof Bulk Cable is intended for outdoor network installations. Whether you are wiring your home, office or entire campus, our Outdoor Cat6 bulk cable is optimized for Gigabit Ethernet with high bandwidth, audio/video and security applications. For premium signal quality, our Cat6 Flooded Direct Burial Cables has four superior grade 23 AWG solid copper conductors intended for permanent direct burial installations.
CAT6 Shielded Direct Burial Cable
OTSCABLES Cat6 23 AWG Direct Burial Cable is ideal for direct burial network installations. This Outdoor Cat6 cable is intended for Gigabit Ethernet with high bandwidth data for permanent installation. It can be used in audio/video applications and security purposes. Our Cable meets and exceeds EIA and TIA standards.
Cat7 Shielded Outdoor Cable
CMX UV Rated Cat7 600Mhz Bulk Cable is intended for Outdoor network installations. Whether you are wiring your home, office or entire campus, our Outdoor Cat7 cable is designed for Gigabit Ethernet with premium and advanced protection against RFI and EMI for a completely noise-free, and high security applications.
Cat7 Gel Filled Direct Burial Cable
Designed to be a strong, waterproof direct burial cable, our Cat7 Gel filled Outdoor cable is intended to withstand harsh environments. This outdoor Cat7 23 AWG cable is able to transmit high bandwidths at 600 Mhz and delivers premium performance with very low crosstalks. It is overly shielded with aluminum foil and UV PVC jacket that is UV resistant and LSZH coated.
Cat7 Aerial Cable
Cat7 23AWG Aerial Cable is designed for outdoor aerial applications. It is equipped with a wire messenger to prevent sagging and harsh conditions. This outdoor Cat7 cable is also built to completely eliminated crosstalks and deliver up to 600 Mhz bandwidth at a further distance.
Benefits of Outdoor Cables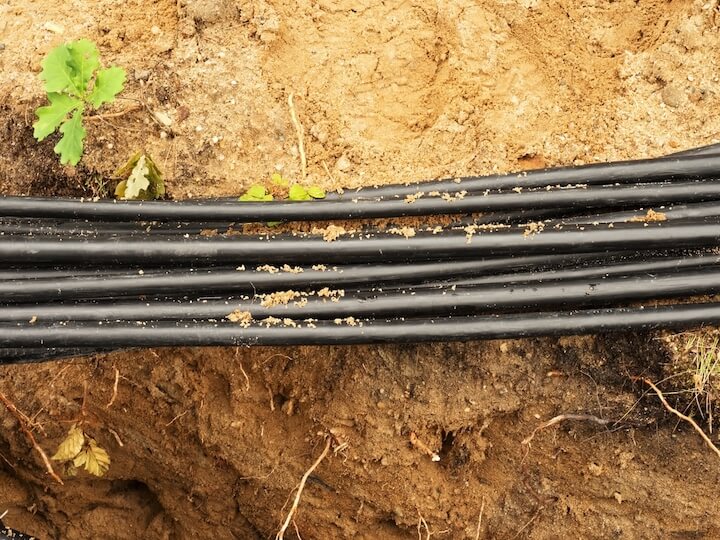 Common Cat5e, Cat6, Cat7 and Cat8 bulk cables are designed for indoor applications as it will deteriorate quickly when exposed to outside conditions. When these normal category cables are to be used outside, they should be protected in a conduit, then buried underground with 6 to 8 inches allowance from other obstacles. You can use PVC or other plastic pipe installed with waterproofing as its conduit, but these ordinary cables are not intended for outdoor use.
That is why Outdoor-rated cables are manufactured to easily install these category cables without a conduit. Direct-burial cables are gel-filled, and coated with UV PVC jacket to ensure that extreme weather conditions, temperatures, and humidity can withstood by these outdoor cables. Outdoor cables are built to prolong the lifetime of the category cable as it is designed specifically for outdoor purposes.
Thus, by utilizing OTSCABLES Outdoor Cables, you will save a lot of time (maintenance and upkeep) and money while assuring you've made the right choice for your installation.
Frequently Asked Question
What is Indoor/Outdoor Cable?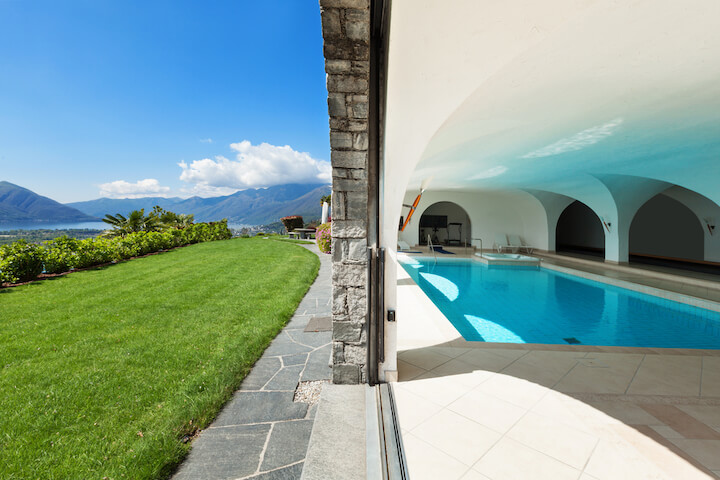 Indoor/outdoor cable, or I/O cable are specifically designed either indoor or outdoor use. Indoor cables has a minimum of NEC Fire Resistance Rating that assures that the cable is not subject to the typical 50-foot indoor length limitation that applies to outside plant (OSP) cables. Outdoor cables are built with outdoor-rated specifications approved by EIA and TIA standards. These can be able to withstand harsh environmental changes.
You have an unsolved Rubik's Cube and you don't bother learning the solution? Use the Rubik's Cube solver to calculate the solution in 20 steps.
Industries Solutions
---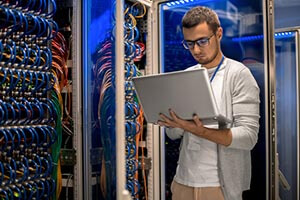 ---
Data Center Cabling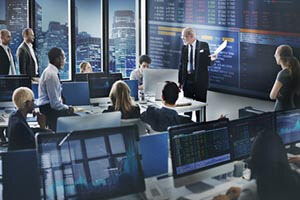 ---
Enterprise Networks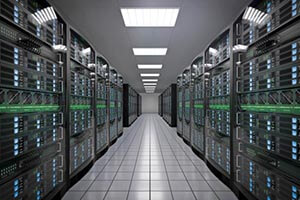 ---
Optical Cable OEM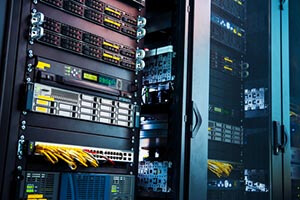 ---
Optical Transport
---
Send Us a Message
Welcome to contact us by fill the right contact form or write to us directly by the contact info below:
---
+86 (0) 755-23769401
---

---
Send us a message if you have any questions or request a quote. Our experts will give you a reply within 12 hours and help you select the right product you want.
---