Cable management is important in a way that it gives your place a cleaner and more organized atmosphere. You will feel more at ease working with your stuff, too.
In a simpler aspect, cable management is cleaning and tidying up all wiring systems, cables, and cords in a certain area. The lack of idea about cable organization could lead to possible safety and health risks, most especially in heavy industrial setting.
Now, you might probably ask, "is it really that important?" Well, yes it is. This article will share with you some ideas on why cable management is a must. If you want to know, keep reading.
Client's Impression is Important
They say the first impression lasts, and they are never wrong. Especially when the first impression comes from clients. A cluttered and messy surrounding will only bring negativity not just to your image but most importantly when securing deals with potential clients for your business. Though you're doing an exceptional job, untidy cables in your office might give them a wrong impression.
Prevent From Possible Accidents
It is important to prioritize the safety of your employees and customers. Hence, make sure to prevent cable-related risks, such as tripping. This can be prevented by utilizing covers for floor cords. It comes in two-fold protection that prevents possible tripping hazards in the workplace. They also keep wires and cables from being damaged or crushed by heavy objects or pedestrian traffic.
Prevention of Unnecessary Spending
As time passes, cables also are prone to damage and sagging if not properly managed. Not only that, if they are installed in an area that is susceptible to heavy network traffic, their shell life will surely be diminished in half. Because of this, expect that you will spend more money to replace your cables that could have been saved if organized beforehand.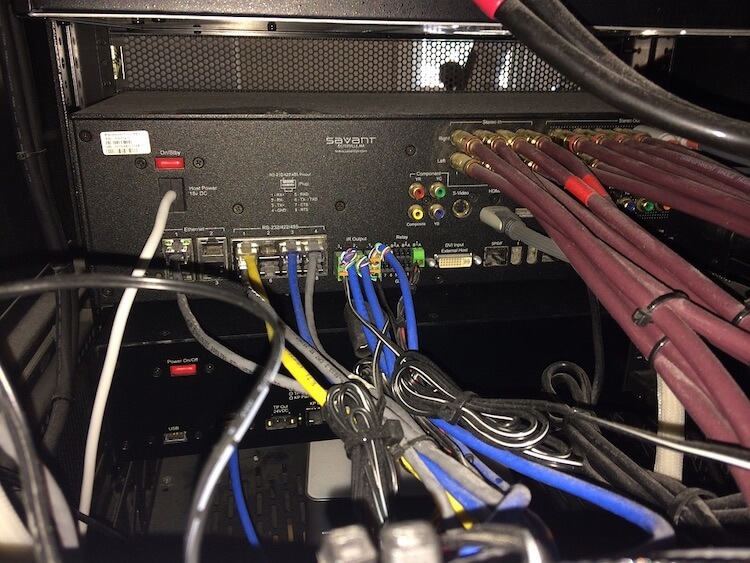 Working Environment is More Conducive to Productivity
If the working environment is untidy and disorganized it will leave negative feedback to your clients. Not only that, but it can also create a bad impact on the employees' mood and may lead to stress that will eventually impact their overall well-being.
Having an organized working environment should never be underestimated. It can bring a soothing and relaxing feel to the workers and you. So, time to declutter everything for a new and refreshing working area.
Additional Helpful Tips!
Conducting cable management can be a bit challenging since most people are not familiar with the techniques. We've listed some helpful tips you can try in managing and organizing your cables accordingly.
Whenever possible, the wireless option should be chosen. For a more organized and tidier workplace, you might want to choose a technology that is bluetooth-capable or wireless. This will make everything more efficient.
You may also want to incorporate some LED strip lights to add luminous to the area so it would not be that hard to arrange the cables. As for wireless devices, it gives you the freedom to move anywhere without compromising the environment's aesthetic.
Make use of a wire basket. This will sweep away the area underneath your desk. Wire baskets are convenient and do not require you to spend money. Definitely this is one of the best ways to keep your cables tidy and organized. Plus, it's not that hassle too.
Secure lengthy cords in place to make it tidier. Other excessive cables can be tied together using a velcro strap. This type of setups is ideal for cable systems that do not need to be transferred often from one place to another. Also, some cords are expected to be more lengthy than regular ones.
There is another cheap option to store your cables. You can cut an insulation pipe and place your cables inside. After, pull the ends through the slit. This setup will help your workplace to be manageable and at the same time without spending too much.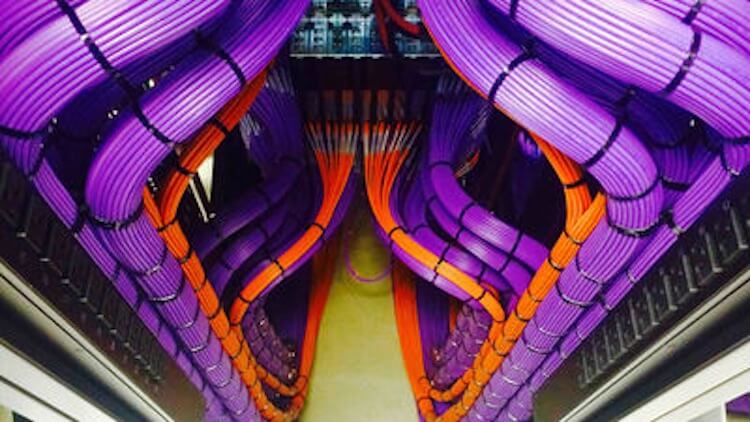 Conclusion
The idea of cable management can either be easy to some and challenging to others. In the end, what's important is that everything is kept tidy and clean, however, this doesn't mean that you can simply hide your cables in places not visible to people. But, do you think you've fixed the problem by simply doing that? Definitely no. With the right cable management tips and tricks, your messy working environment will become more tidy and pleasing to look at.
References:
https://www.cableorganizer.com/learning-center/articles/5-reasons-why-cable-manage.htm
https://www.shireeninc.com/cable-management-at-the-workplace-and-how-it-can-benefit-you/
https://www.go1.com/blog/post-cable-management