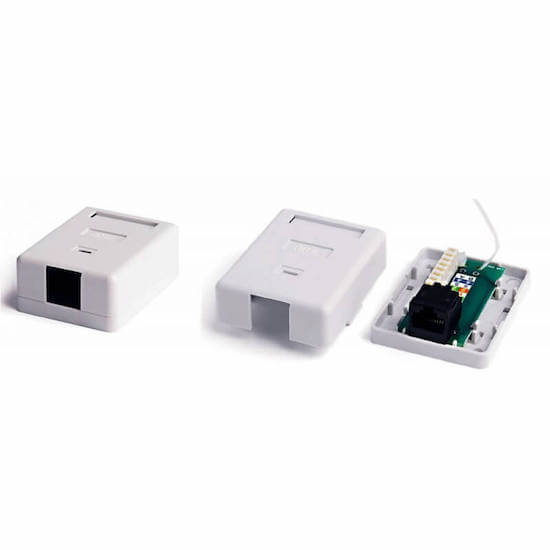 ---
Surface mount boxes
---
Surface mount boxes for adding an Ethernet or Telephone ports.Includes screws and double sided adhesive tape for mounting, supports connectors for quick and easy installation.Available in Ivory or White to fit with your demand.Material is ABS, fire-resistant, anti-wallop. Meeting TIA/EIA
Double dustproof port surface mount box;
Suitable for desktop and wall installation;
Other end for cable;
Unmodular design can meet muti-used need;
Blank logo position for identity.
---
---
Product name: RJ45 RJ11 Surface Wall Mount Box HM-HB17
Type: Blank surface mount box
Port: Dual dustproof ports
Application: Networking/Telecommunication
Cover material: ABS
Accessories: Two screws
Advantage: Embedded logo position
Net weight: 31g
Size: 70*60*26mm

---
Send Us a Message
Welcome to contact us by fill the right contact form or write to us directly by the contact info below:
---
+86 (0) 755-23769401
---

---
Send us a message if you have any questions or request a quote. Our experts will give you a reply within 12 hours and help you select the right product you want.
---