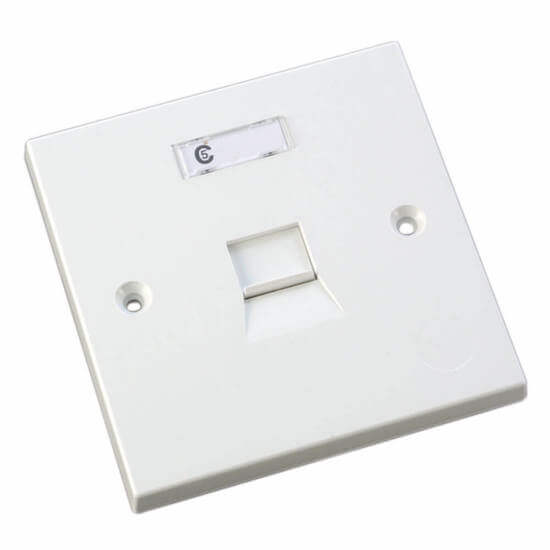 ---
Network Faceplate
---
Network faceplate refers applied to the work area cabling subsystem, one of network products suitable for many types of modules installed.Network faceplate for cabling system, not the main product components affect performance, but in the entire wiring system, but it is one of the few exposed in the wall surface of the product, its performance and appearance directly affects the overall wiring Effect.
The plate meets internationally accepted 86 type standards.
Plate surface design invisible screws, elegant, sleek design, matte surface design.
Embedded frame, installation is very convenient.
With a sliding door to protect the module against dust, a dust mask to prevent the construction and when cleaning dust from entering.
Using high-quality engineering plastics, Anti-collision/Flame retardant/Impact resistance.
With a single-port, dual-port, four plate for selection
---
---
Product name: Network Faceplate for Cat5e Cat6 HM-FPO5
Type: Dual Face Plate
Advantage: With shutter
Model: 2 ports
Color: White
Cover material: ABS
Size: 86*86mm
Packing: 1pc/polybag or per customer request
Accessories: 2 screws
Net weight: 42g

---
Send Us a Message
Welcome to contact us by fill the right contact form or write to us directly by the contact info below:
---
+86 (0) 755-23769401
---

---
Send us a message if you have any questions or request a quote. Our experts will give you a reply within 12 hours and help you select the right product you want.
---