Local Area Network (LAN) cables are one of the most important network accessories used in wired Ethernet systems. A network of devices are connected from Ethernet ports to network routers, PC's and switches through LAN cables. 
Sourcing your LAN cable manufacturer is a difficult task as you need to have a deep thorough investigation of each cable brand. Moreover, you would need to weigh each brand in terms of quality versus price and it is a long and tedious process. While prices offered by manufacturers may have significant differences depending on the country, most of LAN cables are made under the same specification and there is not much difference from brand to brand.
In this article, we have gathered the 10 best and most reliable LAN cable manufacturers on the market. Note that the ones listed are based on research, customer reviews and recommends and tests.
#10 Lansan Industries

Shenzhen Lianxun Industries Co., LTD. is a professional cable manufacturer based in Shenzhen, China. They have over 12,000 sq. meters of warehouse and cable manufacturing plant with 90% cable export production. The company has 26 years of experience in the LAN network technology. 
Lansan Industries offers quality network cables and accessories in low price per unit. They have provided LAN products for many famous brands such as those based in Germany, Japan, Canada, USA, Australia, Brazil, Singapore and Hongkong.
Product Range
Lansan's products are Cat5e, Cat6, Cat6A and Cat7 LAN cable and patch cord. They also carry optical fiber cable and patch cord, coaxial cable and cabling accessories. 
Key Features
The LAN cables pass international standards and are UL, ETL, CPR, ANATEL, CE and RoHS compliant. The company has a variety of cable options such as stranded or solid cables; CM, CPM and CR standards. They also carry shielded and unshielded cable options.
---
#9 Primus Cable

Primus Cable is a cable manufacturer based in California, USA. The company became popular based on word-of-mouth. Their greatest claim to fame is their consistent ability in delivering high-quality network products in a timely manner. Their cables are labeled as Commercial Grade but they provide cable to a diverse group of customers and their needs. 
Recently, Primus cable has expanded their factory to over 30,000 square feet of warehouse space which means they have a large facility to cater more production of cables and more orders from around the world. It was also only recently that they are offering cables cut by the foot. 
Overall, Primus cable is one of the best network cable manufacturers offering reasonable price over high-quality cables.
Product Range
Primus Cable offers custom length Ethernet (LAN) cable, bulk cables, direct burial cables, Cat5e, Cat6, Cat6A, Cat7/Cat7A, Cat8 bulk and patch cords. They also have keystone jacks, telecom products, patch panels, blank keystone inserts, LAN stations and many more.
Key Features
Primus Cable also offers diverse options for cable features to suit customer's needs. They carry cables suitable for indoor, outdoor, underground, riser rated, and plenum duct installation applications. For Direct Burial applications, Primus Cable offers gel-filled flooded cable or utilizing water blocking tape. They also have network cables with UV protection for outdoor use. 
---
#8 Comm Port

Comm Port is a LAN cable manufacturer and supplier based in Cranbury, USA. You would want to consult Comm Port for your LAN cable OEM needs as they offer partnerships on a global scale. According to their website, they specialize in security and safety network industries that provide premium technology-based solutions in the areas of Security and Surveillance.
Comm Port has an in-house design and manufacturing facility for Lan cables and network accessories. They have a strict quality control and technical surveillance that ensures high performance and sustainability in their range of products. Comm port's state-of-the-art facility also complies with international standards.
Product Range
Aside from LAN cables, they also carry patch cords, modules, patch panels, cabinets, coaxial cable, face plate, modular plug, network tools, racks and other network components and accessories.
Key Features
Products from Comm port are not only in complete compliance with UL, ETL, RoHS and CE but are also tested by 3rd party quality testing company which places double assurance that their products are produced at the highest-quality.
---
#7 Shumai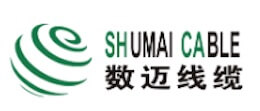 Huzhou Shumai Cable Co.,Ltd is a network cable manufacturer based in Zhejiang, China. The company covers a large warehouse area of over 5000 sq. meter and a workshop extension of 4000 sq. meters. This allows production of over 300,000 boxes of LAN cables. The company also has a great reputation in countries such as North America, Europe, South America and South-East Asia.
Product Range
Shumai cable mainly offers LAN cables in bulk or patch cords. They have UTP and FTP Cat5e and Cat6 cables offered in a few feet length or in 1000 ft bulk cable order. 
Key Features
Shumai cable products have passed industry standard requirements on performance and have certifications of CE(EMC), ISO11801, TIA/EIA-568 and EN50173. They also carry CMR and CM cables that are ETL compliant, RoHS and REACH compliant. 
---
#6 PCNet

PCnet Wire & Cable Co., Ltd. is a Taiwan-based cable manufacturer and has over 34 years of network cabling experience. The company is one of the pioneers in the LAN industry. They have developed, designed, manufactured, and distributed network and cable accessories for Ethernet communications, industrial and commercial markets. 
The company also offers OEM services. One of the best approaches of the company is their R&D continual development and product enhancements through many years. PCNet has been producing the best quality cabling products on a global scale.
Product Range
PCNet has a variety of LAN products such as Cat5e, Cat6, Cat6A, Cat7 and Cat7A. They also have bulk cables and patch cords. Testers and tool are also available, as well as cabinets and other network accessories.
---
#5 L-Com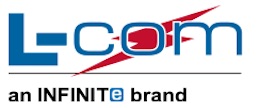 L-com is a LAN cable manufacturer and supplier based in North Andover, Mass., USA. They are one of the leading and most trusted manufacturers of wired and wireless connectivity products. 
Product Range
L-com's product portfolio includes LAN cable assemblies and connectors. They also have adapters, enclosures, surge protectors and more.
#4 Cables-to-Go (C2G)
C2G is a preferred manufacturer of LAN cables and high performance connectivity solutions. The company has over 35 years of experience providing end-to-end connectivity solutions. Cables-to-go have served a variety of markets that include corporate, digital signage, education, healthcare, home theater, and hospitality. 
Product Range
C2G has joined with Data Communications in Legrand in 2014 that brought a diverse set of network products such as Audio/Video & PC, Data Connectivity, Physical Infrastructure, and Power Management. 
Key Features
C2G offers LAN cables that have passed international standards and are UL, ETL, LSZH, CE and RoHS compliant. They offer a variety of cable options such as stranded or solid cables; CM, CPM and CR standards; shielded or unshielded options.
---
#3 Otscable

OTSCABLE is LAN cable and networks accessory supplier and manufacturer in Shenzhen, China. The company not only has modernized office facilities, research equipments and technical workshops, but also has a high standard testing facilities and systematic solutions. They provide OEM/ODM service with excellent quality products.
One of the biggest benefits in buying LAN cables from them is the price advantage they present over competitors. You can purchase bulk cables at a very reasonable price whichever part of the world you are as they deliver bulk or patch LAN cables worldwide.
Product Range
OTSCABLE offers up-to-date Cat5e, Cat6, Cat6A, Cat7 and Cat8 LAN cables, Flat cables and Ultra Patch cables for indoor and outdoor applications. They also offer accessories for cable infrastructure such as RJ45 connectors, keystone jacks, faceplate, patch panels, cabinets and racks. 
Key Features
Otscables has a diversified body of cable options for customers to choose from. They have shielded and unshielded Ethernet cables. Not only are the cables safe and halogen-free, but also produced under international standards and RoHS and LSZH compliant. Customers can choose a variety of insulation options, jacketing and conductor options. LAN connections are supports PoE requirements.
---
#2 Blackbox

There's no doubt that you have heard of Black Box. Black box is one of the most popular LAN cable providers in the US. They are a globally-acclaimed provider of IT infrastructure solutions. The company has a reliable history and record of providing high-quality LAN cables for many countries. They have a diverse company sectors that support design, R&D and manufacture of network supplies.
Product Range
Black box offers a wide range of products for network and IT infrastructures such as cabinets, racks, enclosures, cables, pre-terminated fiber and patch cords, jacks, panels, digital signage, power solutions, tester and tools and many more.
Key Features
Black box offers industry standard LAN cables and network cabling accessories. They have shielded and unshielded, solid and stranded Ethernet cables. You can also choose from numerous options for insulation, jacketing and conductor material.
---
#1 Fiberstore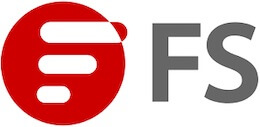 FS has grown to be a global leading communications hardware and project solutions provider. Based on strong hardware development, they are offering the most cost-effective infrastructure solutions on optical transport network, data center, enterprise network, and OEM solution. 
Product Range
Fiberstore offers high-quality LAN technology such as bulk cables, patch cables, patch panels, pre-terminated trunk cables, cable managers and copper tools and testers. 
Key Features
The FS LAN cables have oxygen-free copper conductors. Oxygen-free copper is the best material for a conductor. The cables are also offered with high electrical conductivity and low signal transmission attenuation. FS also offers the best environmentally friendly sheath material for CM, CMP and CMR rated LAN cables. 
---
Conclusion
There are many LAN cable manufacturers offering the best products in the market. Have you decided which one to choose? We hope this article has given you a heads-up on which to choose. You may find the other companies that we ranked lower to be better than the ones at the top rank, but in general, all the ones listed above are great. It's just a matter of what you need to prioritize - price over quality, price over location, and many other factors.