If you want to get the most out of your network system, you need to make sure that you use the best patch cables. Think about it. People buy the cheapest patch cables they can find, but don't realize that it could cost a lot of trouble for their network if the cable's poor. So if you think a short patch cable wouldn't hurt, it can.
When you haven't done your research yet then buy patch cords from the wrong supplier, it could actually ruin the speed of your network. Bandwidths would not be delivered optimally, causing data transfers to slow down. Really, it's frustrating ones you find out that the system's infectivity roots from just a small patch cable.
In this article, you will find ten of the best Ethernet patch cable suppliers where you can reliably place your orders. Our team have searched far and wide and have found the best ones for you. The following companies are ranked based on their years of experience and OEM/ODM service, coupled with how well they rank among a variety of customers worldwide.
#10 Comnen

Comnen Technology Co., Ltd. is an Ethernet patch cable manufacturer and supplier based in Shenzhen China, founded in 2002. Comnen manufacturers high quality patch cables over 17 years of dealing with network cable solutions. Some of their clients include D-Link, Samsung and Datacom. The company is also providing OEM patch cables service.
Trust Score

Product Range
The company offers custom products including Cat8, Cat7a, Cat7, Cat6a, Cat6, Cat5e, Cat3, flat patch panel, 110 Ethernet patch cables and fiber Optic patch cables. The company claims to have over 40 sets of the latest moulds you can choose from for customizing patch cables. You can also request them to make a new mould for you. 
Key Features
The company's patch cable products are compliant with CE, RoHS, REACH standards, and available in any color and length, and comes with lifetime warranty. The stranded patch cables can be connected with up to 10GbE networks. They also offer shielded and unshielded options; the shielded with Al-foil and braid
---
#9 Fiberstore
FS has grown to be a global leading communications hardware and project solutions provider. They have built a strong on strong hardware development and have grown their company and market through reputation. FS offers one of the most cost-effective infrastructure solutions on optical transport network, data center, enterprise network, and OEM solution. 
Trust Score

Product Range
FS offers high-quality stranded patch cords and associated technology for network solutions. They have a vast portfolio of products such as patch panels, pre-terminated trunk cables, cable managers and copper tools and testers.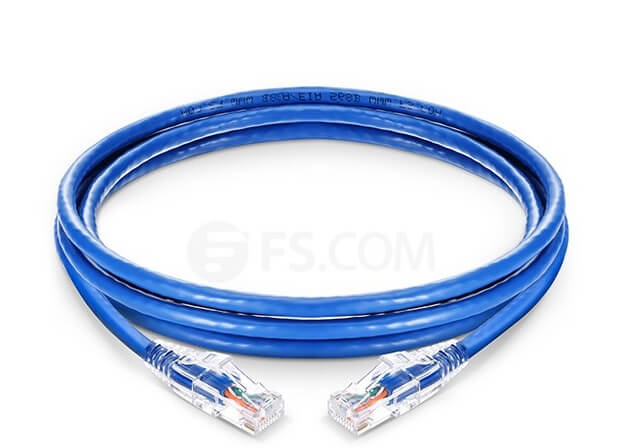 Key Features
FS patch cables have oxygen-free copper conductors and pre-terminated with RJ45 connectors. 
---
#8 LANshack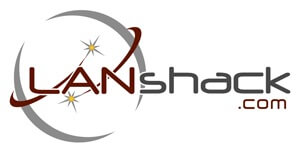 LANshack manufactures custom copper patch cables and assemblies and fiber optic cable products. QuickTreX Patch Cables is Lanshack's signature patch cord series. LANshack.com has been in business for 22 years. It has been one of the most trusted cable suppliers for many years. LANshack.com also offers special pricing to Government Agencies, State Agencies, Schools and Educational Facilities, and Resellers.
Trust Score

Product Range
LANshack provides a variety of premium copper patch cables available in Cat 5 and Cat 6 copper cable. They also carry custom patch cables and stock patch cables.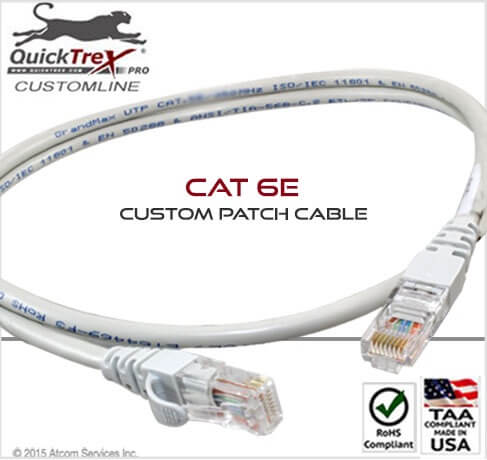 Key Features
QuickTreX Patch Cable is a reliable cable that can work flawlessly in critical network settings. They are available in any length and all cable types. They are constructed with premium components and are individually tested to guarantee top performance for critical networks
---
#7 Otscable
Otscable is a China-based Ethernet patch cable manufacturer, supplier and exporter. The patch cables offered by the company are premium quality used in signal routing, video transfer, phone connections and video transfer technologies. The company has over 17 years of experience in manufacturing communication cables. Otscable also provides OEM/ODM patch cable service.
You would want to choose Otscable if you want premium grade patch cables that go with cheap prices. 
Trust Score

Product Range
OTSCABLE offers up-to-date Cat5e, Cat6, Cat6A, Cat7 and Cat8 patch cables, Flat cables and Ultra Patch cables. They also offer accessories for cable infrastructure such as RJ45 connectors, keystone jacks, faceplate, patch panels, cabinets and racks.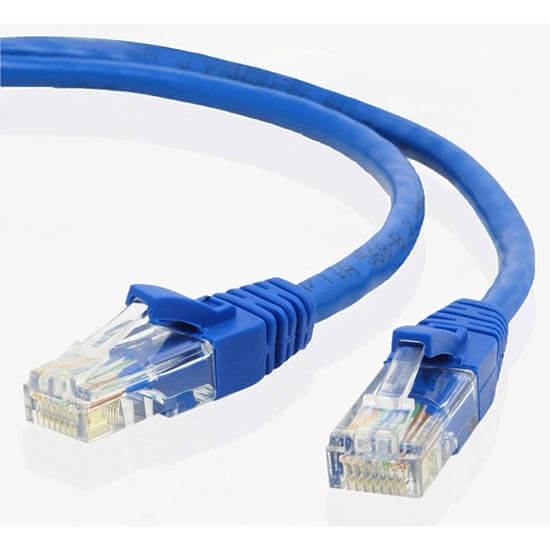 Key Features
Their network patch cords are equipped with 50-micron gold-plated RJ45 connectors with or without the molded strain relief snagless boots. With high-grade production of patch cords, the company ensures that networks are secured and deliver static-free transmissions over laptops, servers, printers, storage devices, Power-over-ethernet and many more. 
The patch cords also supports Ethernet 10BASE-T, 100BASE-TX(Fast Ethernet), 1000BASE-T (Gigabit Ethernet), 10GBASE-T (10-Gigabit Ethernet). The company also meets ANSI/TIA-568-C.2 standards, UL, ETL, CE, and ROHS.
---
#6 Cable Master
Cable Master Electric Wire & Cable Co., Ltd. has over 35 years as a manufacturer of communication cable in Taiwan. The company has claimed to have invested in advanced measurement and test machines for delivering more quality assured products. The company has also invested in network accessories and offering customers full-package services of networking solutions.
Trust Score

Product Range
Products ranges from Cat5e, Cat6, Cat6A to ultra slim-28AWG patch cords. Cable-Master provides a wide selection of LAN cable and patch cords, structure cabling, modular plug, keystone jack and more.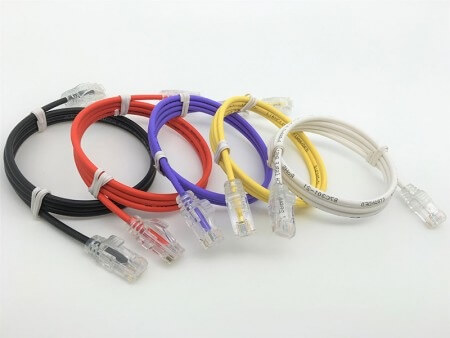 Key Features
Cable Master offers assembled patch cords tested with FLUKE DSX-8000. You can request the company for cable fluke test report for quality confirmation.
---
#5 Blackbox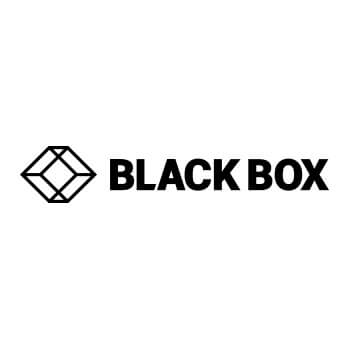 Black box is one of the most popular network cable providers in the US. They are a globally-acclaimed provider of IT infrastructure solutions. The company has a reliable history and record of providing high-quality bulk cables for many countries. They have a diverse company sectors that support design, R&D and manufacture of network supplies.
Trust Score

Product Range
Black box offers a wide range of products for network and IT infrastructures such as cabinets, racks, enclosures, cables, pre-terminated fiber and patch cords, jacks, panels, digital signage, power solutions, tester and tools and many more.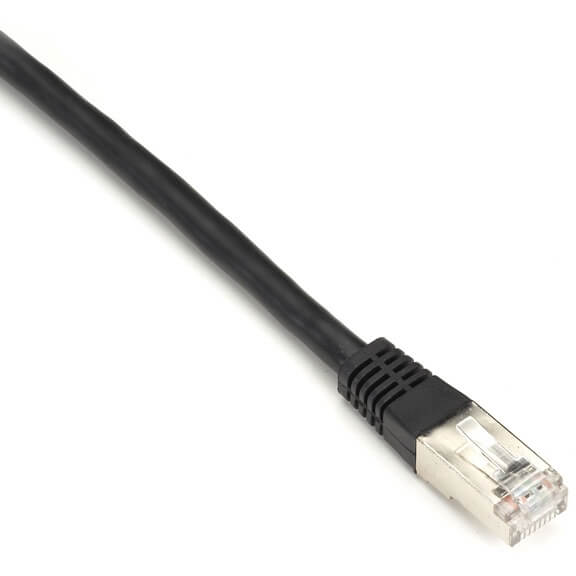 Key Features
Black box offers industry standard stranded patch cables and network cabling accessories. They have shielded and unshielded, stranded Ethernet patch cables. You can also choose from numerous options for insulation, jacketing and conductor material.
---
#4 Belden

Belden Incorporated is an American network cable and solutions manufacturer that includes patch network cables, connectivity, and cable accessories. It is one of the most prominent network cable manufacturing companies. The company designs, manufactures, and markets signal transmission products for demanding applications. 
Trust Score

Product Range
Belden's products are one of the sought after products that serve many applications and industries for many years. Their patch cords are used in industrial, enterprise, and broadcast markets. They also have industrial Ethernet patch cables and accessories, VFD cables, fiber optic cables and many more.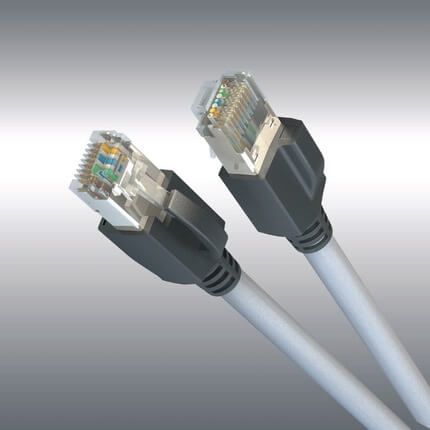 Key Features
Belden carries a unique set of innovative network technology such as the REVConnect. This jack improves the deployment logistics and allows contractors to stay on budget. They also have the 10GXS Cable which supports PoE Type 1 (15W), Type 2 (30W), Type 3 (60W) and Type 4 (100W). The company also offers 25-year warranty on parts and labor and a lifetime application assurance.
---
#3 C2G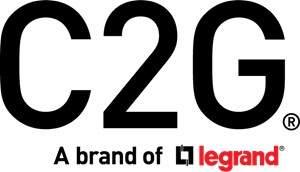 C2G is a preferred manufacturer of patch cables and high performance connectivity solutions. The company has over 35 years of experience providing end-to-end connectivity solutions. Cables-to-go have served a variety of markets that include corporate, digital signage, education, healthcare, home theater, and hospitality. 
C2G is one of the most reputable network cable companies that many customers rave for. They have a very good after-sales service with fast and easy transaction with customers. They also carry one of the best and high-quality Ethernet cables in the market.
Trust Score

Product Range
C2G has joined with Data Communications in Legrand in 2014 that brought a diverse set of network products such as Audio/Video & PC, Data Connectivity, Physical Infrastructure, and Power Management.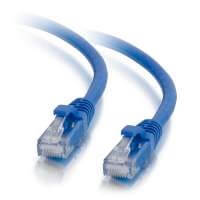 Key Features
C2G offers patch cables that have passed international standards and are UL, ETL, LSZH, CE and RoHS compliant. They offer a variety of cable options such as stranded or solid cables; CM, CPM and CR standards; shielded or unshielded options.
---
#2 Cyberguys
Cyberguys, Inc. is a popular catalog and online retailer of unique and innovative computer accessories, electronics, and workplace accessories. They offer quality patch cords at competitive prices. Cyberguys is a California, USA company that has a great reputation in network cabling. They have a global market of their products.
Trust Score

Product Range
The company has a wide array of Cat5e, Cat6 network cables. They also carry thousands of products including computer parts, computer cables, adapters, computer workstation carts, LCD mounts, CPU holders, tools, testers, smart device accessories, and USB hubs.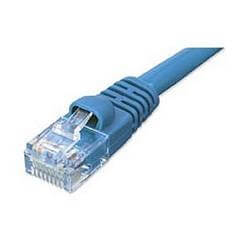 Key Features
Cyberguys has a variety of cable features. They have booted and non-booted stranded patch cords. The cables are EIA/TIA TSB-40A ETL Verified and are terminated with 50 micro-inch Gold-plated Contact RJ45 connectors.
---
#1 Monoprice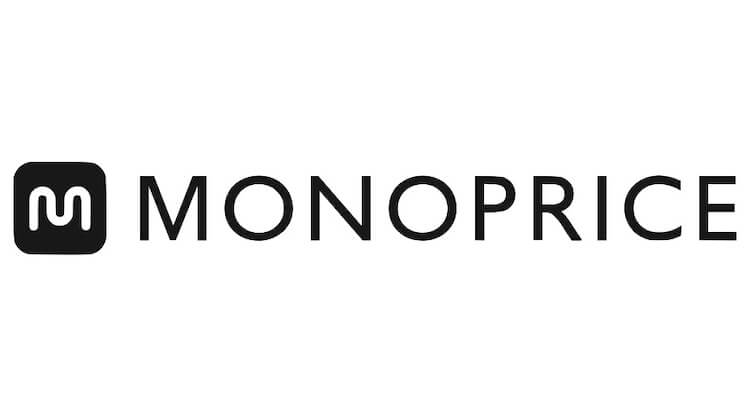 Monoprice is one of the most highly recommended patch cable suppliers according to a lot of forums and reviews. The company has over 17 years of experience and have built a stellar reputation for product excellence and customer service. Their market is available worldwide.

Trust Score

Product Range
Monoprice has Cat5 and Cat6 Ethernet Patch Cables available as snagless or bootless with RJ45 connectors. Aside from these, they also offer other network accessories such as patch panels, wall plates, RJ45 connectors and many more.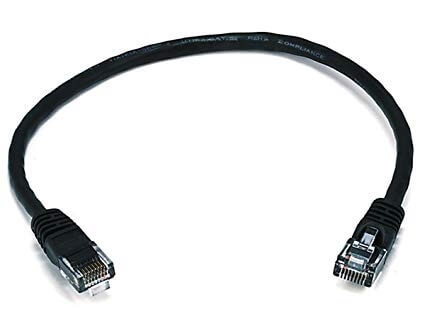 Key Features
Monoprice Ethernet cables are made of 100% pure bare copper wire, as opposed to copper clad aluminum (CCA) wire, and are fully compliant with UL Code 444 and National Electrical Code TIA-568-C.2 fire and safety standards, which require pure bare copper wire in communications cables. They offer shielded and unshielded options with a variety of colors.
Conclusion
The market is saturated with a lot of patch cable suppliers offering the best products. How do you know you've chosen the right patch cable supplier? Most of the time, it's through research, experience and other people's experience with the product. We hope that this review we wrote has given you a heads-up on which to choose. 
You may find the other companies that we ranked lower to be better than the ones at the top rank, but in general, all the ones listed above are great.
Forums:
https://forums.tomshardware.com/threads/catx-cables-quality-and-top-brands.2435446/
https://community.spiceworks.com/topic/557055-best-patch-cables-and-place-to-buy-them
Reviews:
https://www.digitaltrends.com/computing/best-ethernet-cables/